website: https://nulab.com/backlog/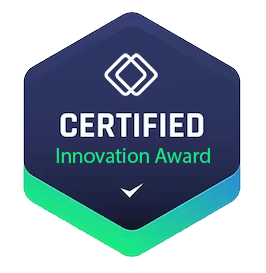 Backlog: Streamlining Project Management for Virtual Teams
Backlog is an all-in-one project management software designed for virtual teams. With its suite of collaborative tools and features, Backlog aims to make project management seamless and efficient. Whether you're a software developer, designer, marketer, or part of a small business, Backlog provides the necessary tools to help you stay organized, track progress, and collaborate with ease.
Backlog offers a range of products to address different needs:
All-in-one project management: Backlog's core software provides a comprehensive set of features to manage your projects from start to finish.
Real-time collaborative diagramming: With Cacoo, teams can create and collaborate on diagrams in real time, making it easier to visualize and communicate ideas.
Easy and powerful team chat: Typetalk enables teams to have seamless communication, facilitating quicker decision-making and smoother workflows.
Enterprise-grade security: Nulab Pass ensures that your data and information are secure, providing peace of mind for businesses that prioritize data protection. Pricing: Simple and Flexible Plans
Backlog offers a range of pricing plans to cater to different team sizes and needs. Here's an overview of their pricing options:
Free: Ideal for small projects with up to 10 users, the free plan includes essential features such as one project, 100 MB storage, and support for Git & Subversion.
Starter: Designed for growing teams, the starter plan supports up to 30 users, includes five projects, 1 GB storage, and additional features such as subtasking and a kanban board.
Standard: Perfect for mid-sized companies, the standard plan offers unlimited users, 100 projects, 30 GB storage, and advanced features like Gantt charts and issue templates.
Premium: Geared towards larger companies, the premium plan provides unlimited users and projects, 100 GB storage, and additional features such as custom fields and dedicated support.
For more detailed information about each plan and their respective pricing, visit Backlog's pricing page.
Alternative Companies
If you're exploring alternatives to Backlog, the following companies offer similar project management solutions:
Jira Software: A popular choice among software development teams, Jira Software provides a comprehensive set of project management features, tailored specifically for agile workflows.
Asana: Asana is a versatile project management tool that offers a wide array of features to help teams streamline their workflows and track progress effectively.
Trello: Known for its intuitive board-based interface, Trello is a user-friendly project management tool that allows teams to collaborate seamlessly and visualize tasks. Frequently Asked Questions
What is the meaning of the word backlog?
The term "backlog" typically refers to a list of tasks or work items that have accumulated over time and have not been completed yet. It can also refer to the accumulation of unfinished work in a specific area or context.
What is a backlog in a project?
In a project management context, a backlog refers to a prioritized list of tasks, requirements, or features that need to be addressed or worked on during the course of a project. It serves as a repository for all the work items that have been identified but have not yet been completed or scheduled.
What is a product backlog in agile?
In agile methodology, a product backlog is a prioritized list of user stories or features that need to be implemented to deliver a product or achieve a specific project goal. It is a dynamic document that evolves throughout the project as new requirements are identified or existing ones change.
What does backlog mean in inventory?
In inventory management, backlog refers to the accumulation of customer orders that have been received but have not yet been fulfilled or shipped due to various reasons such as production delays, stock shortages, or logistical constraints.