website: https://www.memtime.com/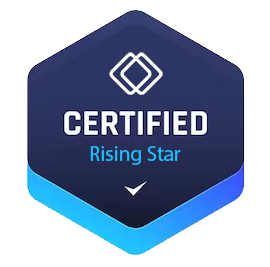 Overview of memtime
memtime is an innovative time tracking software that takes the hassle out of tracking your working hours. With memtime, you can effortlessly record your time spent on various projects and programs, ensuring you never lose a minute of your valuable work time. Whether you're a freelancer, a small business owner, or a team member in a larger organization, memtime is designed to help you remember and optimize every minute.
One of the standout features of memtime is its ability to track time automatically in all programs you use. It discreetly runs in the background, capturing your working day without any interruptions or manual input. This automated time tracking not only saves you time and effort but also improves accuracy, eliminating the need for estimates or hindsight calculations.
memtime aims to address the common challenges faced with traditional time tracking methods. Billable hours often go unaccounted for, leading to potential loss of revenue. Estimates are prone to errors and interruptions from start/stop timers can disrupt your workflow. With memtime, you can ensure that your time is accurately recorded, providing reliable data for project planning, control, and billing. Pricing Information
memtime offers flexible pricing plans to suit different user needs. The pricing structure includes three tiers: memtime Basic, memtime Connect, and memtime Premium. Please note that the following prices are subject to change, and it's always best to visit the memtime website for the most up-to-date information.
- memtime Basic: $9 per user/month
- memtime Connect: $19 per user/month
- memtime Premium: $39 per user/month
Each pricing tier includes a range of features and benefits. memtime Basic provides access to essential time tracking capabilities, while memtime Connect offers seamless integration with your existing project software, allowing for the synchronization of time entries. memtime Premium encompasses advanced features and additional support options for enhanced productivity and efficiency. Alternative Companies
While memtime is an excellent choice for time tracking, there are other notable companies in the market that offer similar services. Some popular alternatives to consider include:
- Toggl
- Harvest
- RescueTime
- Clockify
Each of these alternatives has its unique features and pricing structures. It's advisable to compare them to determine which best fits your specific requirements.
FAQ
How much does memtime cost?
memtime offers three pricing tiers: memtime Basic at $9 per user/month, memtime Connect at $19 per user/month, and memtime Premium at $39 per user/month.
How does memtime work?
memtime automatically tracks your time in all programs you use, without any manual input or interruptions. It discretely captures your working day, providing accurate and reliable time records.
Can I use memtime on multiple devices?
Yes, memtime is available for multiple platforms, including macOS, Windows, and Linux. You can use it across different devices to ensure seamless time tracking.
Who can access the data? Can bosses monitor employees with memtime?
memtime is designed as an offline tool, and tracked activities never leave the user's device. Only the user can access and view their tracked data, ensuring privacy and confidentiality. Do you support Linux?
Yes, memtime is compatible with Linux, allowing Linux users to benefit from its time tracking capabilities.
For more information, you can visit the memtime website and consult their comprehensive knowledge base or reach out to their support team.