This tutorial is dedicated to the best Crazy Craft 4.0 Server hosting and installing it on your server and local machines. We're going to guide you from downloading the launcher, all the way to installing it and also help you with settings.

GameTeam
Use "9to5software" coupon for 25% off
---

Apex Hosting
---

ScalaCube
---

HostHavoc
---
What is Crazy Craft 4.0?
Created by VoidsWrath in March 2020, it's an update on the infamous Crazy Craft 3.0. This mod pack is a collection of 88 mods, designed to make your Minecraft game experience extra fun.
What mods does Crazy Craft 4.0 have?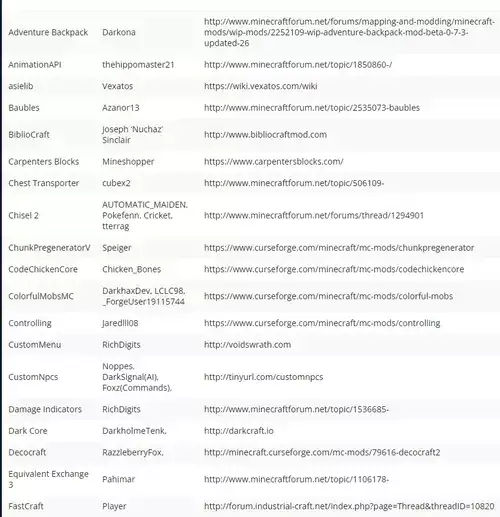 Since Crazy Craft 4.0 is an update on the older 3.0 version, it brings some of the 3.0's most loved features, and gets rid of the mods that users didn't dig for.
Also read: Attack of the B-Team server hosting
Some of the mods that transferred over include Orespawn, Legends mod, TragicMC, witchery, HBM nuclear tech, Mcheli. There are also notable updates on other mods, one of which is scramble mod. It no longer just randomize recipes, but goes beyond that and randomizes more aspect of Minecraft. For example, you can get random item drops from decaying leaves and item breaks.
How do you get Crazy Craft 4.0 for Free?
Crazy Craft is a completely free modpack that can be downloaded from the VoidsWrath launcher. Please do not pay anyone trying to sell you the pack for a fee since it is likely a scam.
Related: All the mods 7 server hosting
When did Crazy Craft 4.0 come out?
The very first version, the original Crazy Craft was launched in 2013. Since then it's regularly been updated with new mod inclusions, performance upgrades, and more. Crazy Craft 4.0 came out in March 2020.
How do you morph in Crazy Craft 4.0?
Morph Mod was an adored part of Crazy Craft 3.0, unfortunately, it was removed from 4.0's early versions due to compatibility issues. Morph is a fun Minecraft mod that allows you to take the shape and form of anything you kill. It also grants you power and features of the kill as well. Luckily in version 4.2 Morph was reincluded in CC 4.0. If you have earlier versions of the modpack, please download the latest release and do a reinstallation. Morph Mod will be activated.
How much RAM do you need for Crazy Craft 4.0?
When it comes to RAM, generally, the more you have the better. There's no clear answer when it comes to your RAM needs since there are many variables such as how many other players will be on the server, and what other mods or modpacks will be running in the game.
Also read: All the mods 6 server hosting
If it's just Voids Wrath's Crazy Craft 4 and you're going to be playing it alone, start with 2GB of RAM. If your friends will be joining you, the service providers we talked to recommended at least 4GB of RAM. We played CC 4.0 in an 8GB of RAM with 12 people and no one experienced any lag issues whatsoever.
Setup a Crazy Craft 4 server
You're going to need a server to play Crazy Craft 4 with your friends. You could use our computer for that, but you're going to need so much RAM and the server won't be available 24 7, so in this section, we'll learn how to set up a managed server hosting for Crazy Craft 4. If you still want to set up and manage your own server, we have a separate guide on that.
First, navigate to your favorite service provider. We recommend GameTeam since it has a one-click installer for Crazy Craft and offers unlimited slots, as well as unlimited traffic and FTP access. Don't forget to use 9 to 5 software coupon code to get 25% off.
When you finished setting up your server, navigate to the modpacks menu and switch to Voidswrath launcher since you won't find it in Curse Launcher. Crazy Craft 4 should appear as the first item as the most popular modpack. If not, you could use the search bar to look for it. Select the latest stable version of the modpack and click on Install. Your server will be ready in a minute.
How to download & install Crazy Craft 4.0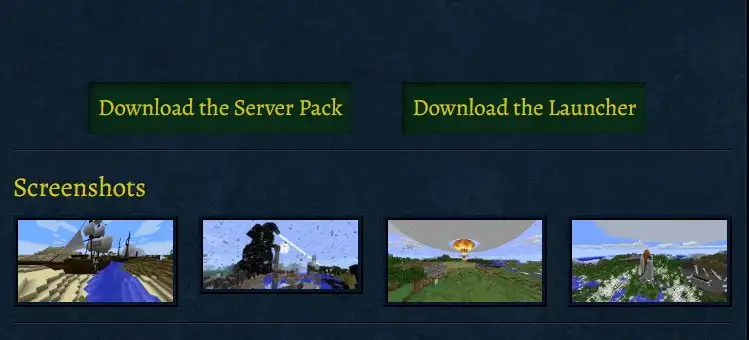 There are a few ways and methods to install CC 4.
Install Crazy Craft 4.0 for server
If you have a server running on one of our recommended hosting providers, go to their modpack installation page and search for Crazy Craft, click on install and restart your server.
If the modpack isn't covered in the one-click mod installer or you are running your own software, follow the steps below:
Navigate to the VoidsWrath official page we linked above and scroll down to the bottom of the page.
There you'll see a "Download the server pack" button. Click and wait for the download to complete
Once downloaded, you'll have all the necessary files and folders required to run Crazy Craft 4.0.
Drag and drop those files to "Mods" folder of your server.
Restart your server, and you're ready to play.
Install Crazy Craft for PC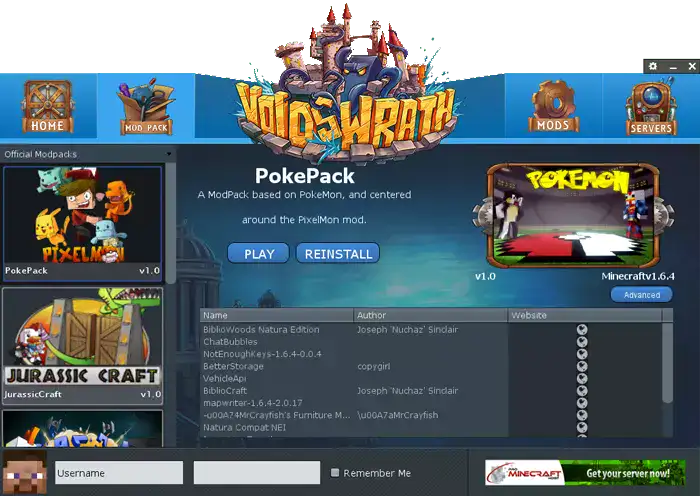 Whether you'll be playing it on a server or just your PC, either way, you'll need the Void Launcher. So let's set it up.  
Navigate to the bottom of the official Void Launcher we visited above.
Instead of downloading pack files, this time click on the "Download the launcher" button.
Once you have the executable downloaded, run the software and let it connect to your Minecraft.
When complete, open the Void Launcher and go to the "Modpack" section from the main menu on the top
There you'll find Crazy Craft 4.0, previous versions, and other mod packs from Void Launcher including PokePack, JurrasicCraft, and others.
Which is better; Crazy Craft 3.0 or 4.0?
The main difference between Crazy Craft 3.0 and 4.0 is the number of mods. If you are running on a low-end computer with insufficient RAM, we recommend playing Crazy Craft 3.0 as it'll be a smoother experience with not much weight on your hardware. Crazy Craft 4.0 is better thanks to having much more mod options but requiring more RAM.