Maybe not as popular as, let's say, Tekkit or ATM7, Hexxit is still one of the oldest and most fun modpacks out there. This tutorial is dedicated to providing you with everything you need to know about Hexxit 2, including its history, gameplay, and installing it on your local machine and server. We'll also briefly mention some of the best Hexxit 2 server hosting providers if you wish to play it with your friends.

GameTeam
Use "9to5software" coupon for 25% off
---

Apex Hosting
---

ScalaCube
---

HostHavoc
---
What version of MC is Hexxit 2?
The latest stable version of Hexxit 2 is 1.4.1, and it came out in August 2022. It was built on Minecraft 1.12.2 using Technic Launcher.
Related: Best FTB Infinity Evolved Server Hosting
Hexxit 1 vs Hexxit 2
Back in the day, Hexxit 1 was a very popular modpack when it first came out. Not as widely played as Tekkit, perhaps, but everyone knew about it. Hexxit one came out back in 2015, but it never received any serious update after that for years to come. Over time as new mods and versions came out, it lost its popularity and became irrelevant.
With that said, Hexxit 2 replaced Hexxit 1 on October 23rd, 2021. The much-anticipated update got rid of some irrelevant mods and introduced new, totally game-changing ones.  
Also read: SevTech ages server hosting
When did Hexxit 2 come out?
Hexxit announced the release date of Hexxit 2 on October 23rd, 2021.
Can you fly in Hexxit 2?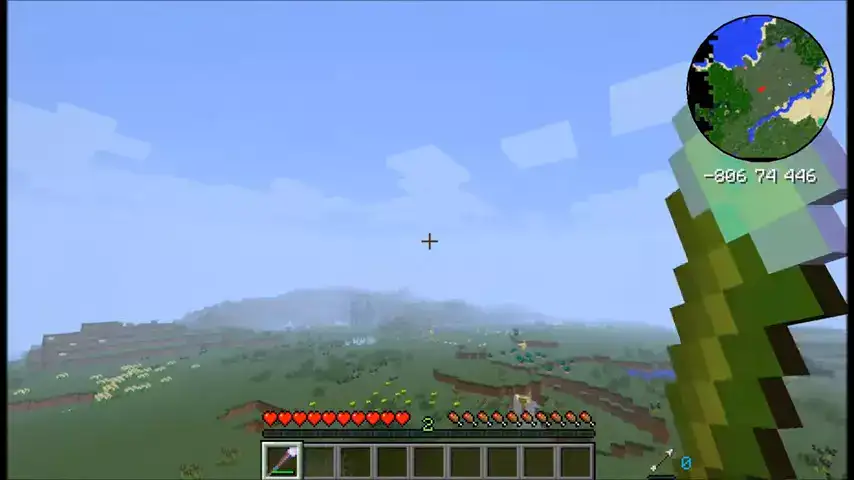 Yes, you can fly in Hexxit 2 if you enable cheats or play in creative mode. But it's also possible in survival or hardcore modes. One item you could use for that is the enchanted electric staff. Once you put it in use, it propels you forward while bouncing you off the ground a little bit.
If you look up and use the electric staff over and over, you'll keep jumping higher and higher. That way, you can fly around the map at a very high speed. The best part? You don't get fall damage if you end up on the ground.
Related: Scramble Craft server hosting
How many mods does Hexxit 2 have?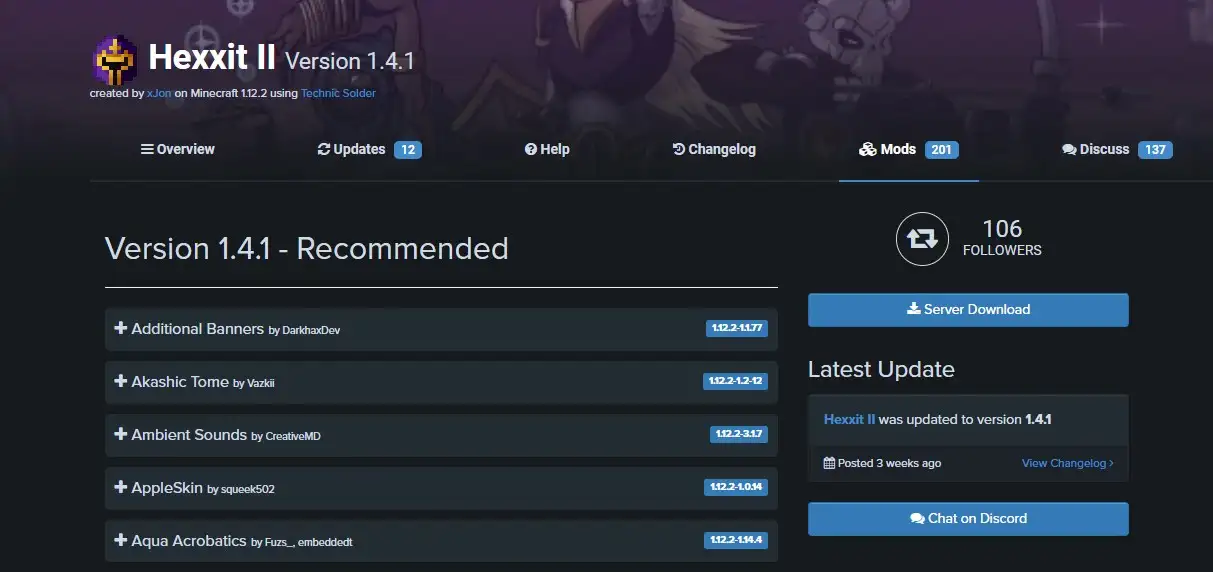 Version 1.4.1 of Hexxit 2 packs 201 mods in different categories. Some of these are:
Additional Banners: Brings different banner patterns inside the game. Mainly used for base decoration.
Ambient Sounds: Brings ambient sounds to your biome. There'll be different ambient sounds and background music as you change location, for example, from desert to snowy areas.
AppleSkin: Expands your HUD with useful food and hunger information.
Aqua Acrobatics: Brings more character movements into Minecraft, mainly making swimming mechanics much better and more realistic.
Back Tools: It increases the visual aesthetics of the game by showing your tools on the character's back. Whatever equipment you last had will show on your back.
Backpacks: Brings backpack mechanics into the game, letting you carry more stuff with you.
Backups: Think of it as a save feature. It automatically or manually backs up your world and shrinks them so they take as little disk space as possible. You can later restore the entire world or just a part of it on your PC, another PC or even your server.
And dozens more...
Also read: Crazy Craft 4.0 Server Hosting
How do I install Hexxit 2?

Hexxit 2 is included with Technic Launcher. So if you want to play Hexxit 2, you first need to install Technic.
Visit this URL and download the relevant launcher for your operating system. your options are Windows, MAC, and Linux. https://www.technicpack.net/download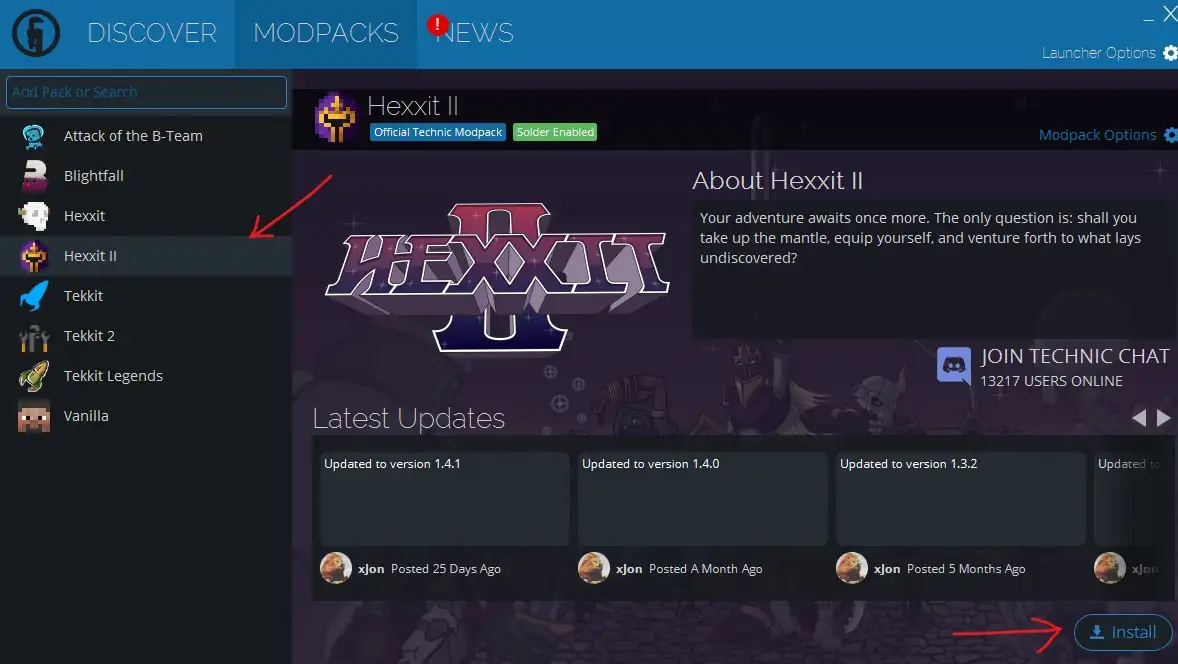 2. Once you have it downloaded and installed, simply go to the modpacks menu, and on the left, find Hexxit II.
3. In the bottom right, you'll see "Install" button. Click on it and let the launcher do its magic. It might take a while for over 200 mods to be downloaded and installed.