In 2023, we have a tremendous amount of video editing software to choose from. Some of them are online, some desktop based, some work only on Windows, and others just for iOS devices.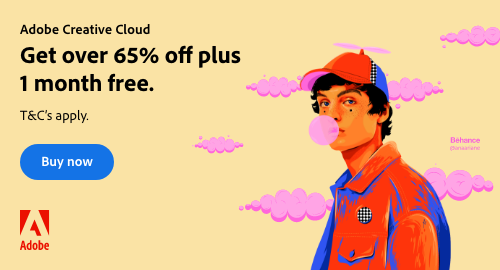 Premiere Pro
---

Filmora
---

PowerDirector
---
How we tested?
To save you countless hours of trial and error, we looked at more than 90 video editors that can be used for vlogging and ranked them based on their usability, price and cross-device compatibility.
One thing that well-edited vlogs require is transitions... Lots of them... We made sure to pick best video editors with big transition libraries so you can make vlogs that aren't boring. Also ability to move our footage from your recording device right to the software was a big plus.
1. Adobe Premiere Pro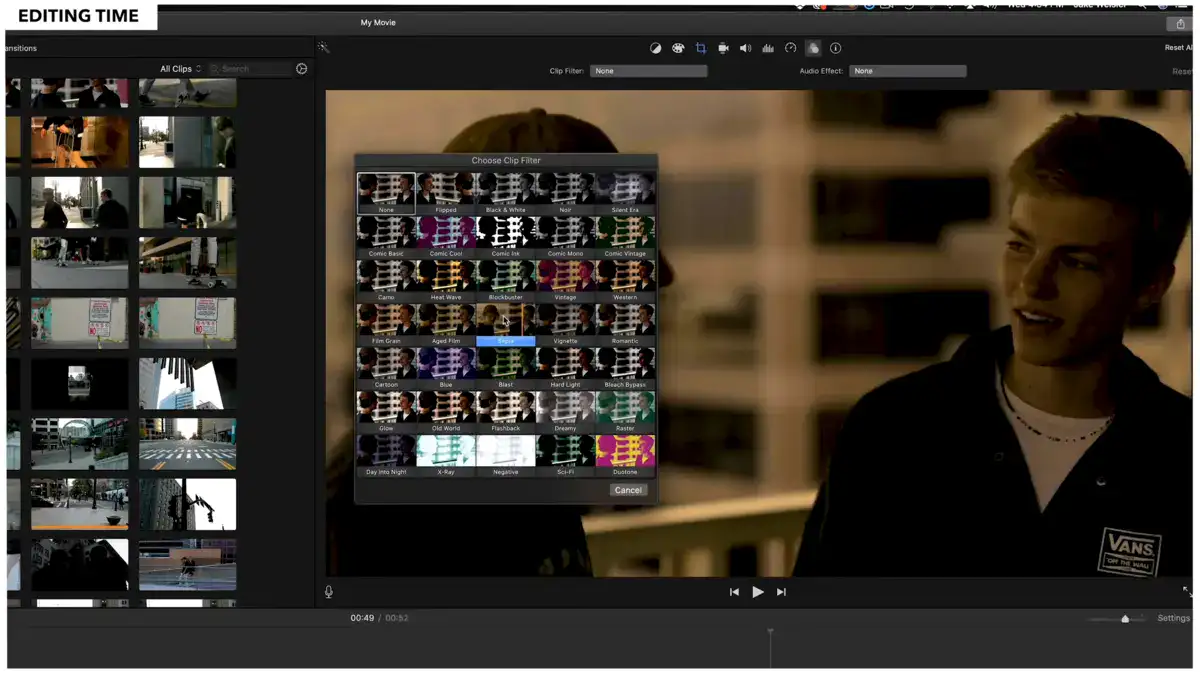 Vloggers need to edit their videos heavily to engage their viewers. If your video is not engaging, viewers will just scroll to the next video. You need a holistic video editing tool that provides every feature that a vlogger may need.
Nothing is better than Adobe Premiere Pro for editing your vlogs. Adobe offers trimming your videos, adding transitions, speed up/slow down videos, doing voiceovers, adding subtitles, removing grain and noise from the video, and many more. You can do all these tasks on Adobe without getting stuck and waiting for the video to be rendered, as Adobe offers one of the fasted video processing rates and rendering times.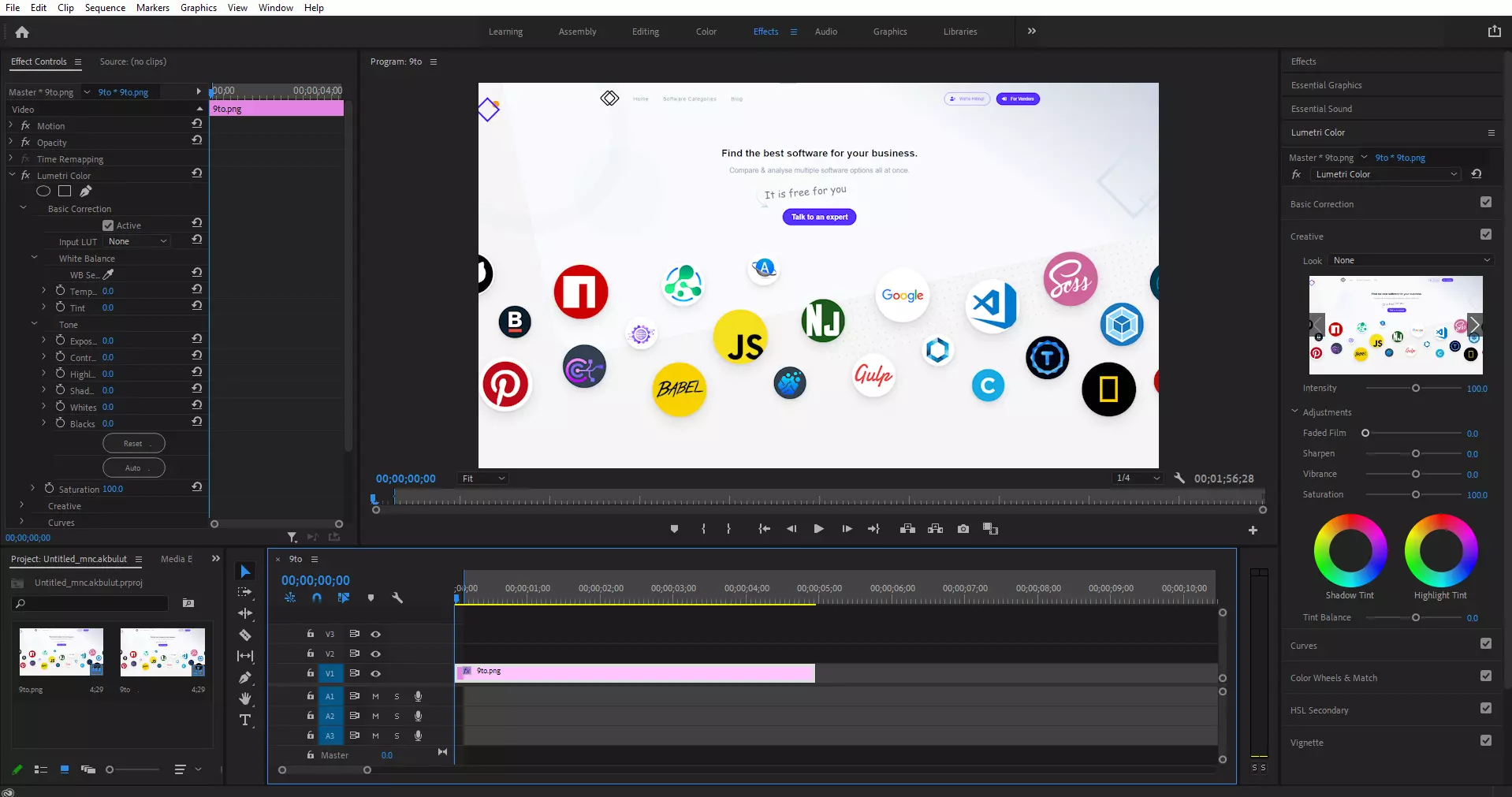 The thing I like most about Adobe is its compatibility with a wide range of video formats. You will never feel limited while working with it. It supports 4K, 8K, and VR videos. Adobe also offers a wide range of graphics, transition effects, animations, visual effects, and filters for your vlogs.
However, many features in Adobe require paid plugins to function properly. This increases the operational cost, especially when you are already paying the subscription. Though Adobe offers a free trial period, it lasts only 30 days. The 30-days trial period is longer than what other video editing softwares offer. Please note the free period posts a watermark on all the edited videos. Hence, professional vloggers and video editors will have to buy the paid version to remove the watermark.
Adobe Premiere Pro is the best video editing tool for beginners and experts alike. Hollywood movie makers and animation artists use Adobe for their professional tasks. There is no doubt that it offers more than what an average vlogger will seek.
On the downside, Adobe requires some experience before you can utilize it to its full potential. Moreover, its subscription is costly.
2. Filmora Wondershare Video Editor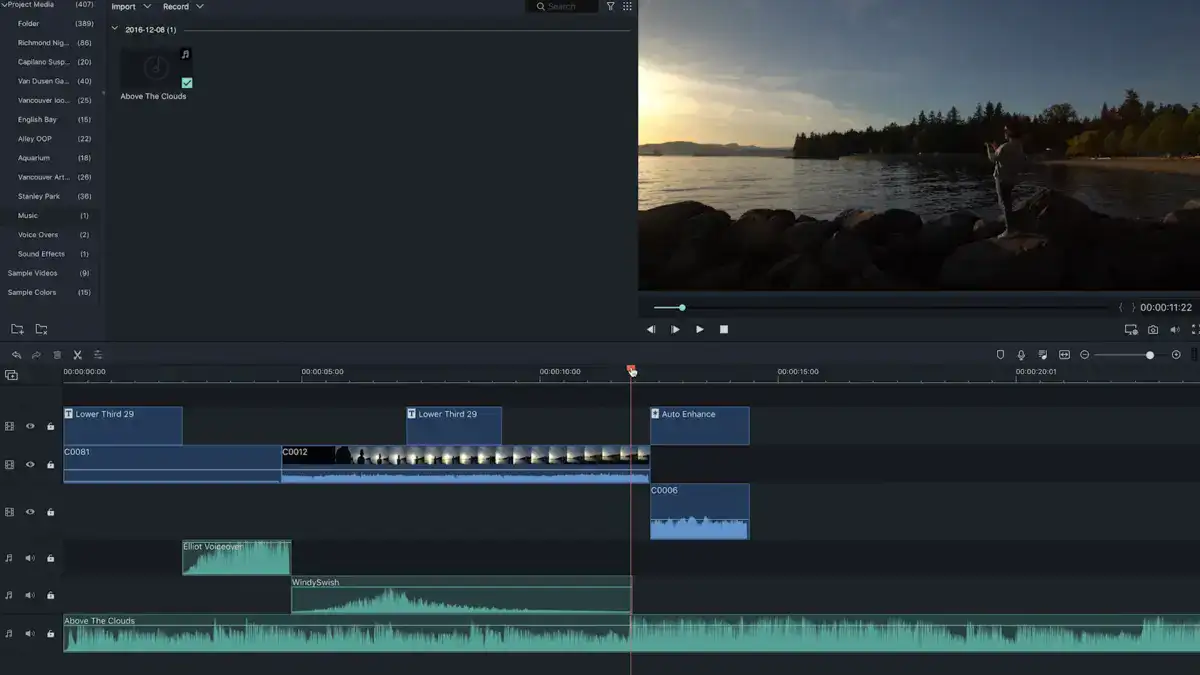 Filmora by Wondershare is another top-rated video editor that you can use to edit your vlogs. The tool offers everything you will need while making your vlogs. The best thing I like about Filmora is that its interface is quite simple compared to Adobe, and you can get hands-on on it within just a couple of weeks.
Filmora allows you to record videos from Webcam and desktop screens and do a voiceover. It also uploads the video directly to YouTube and Vimeo, making life easy for vloggers. You can cut, split, add transitions, trim videos, remove noise and shadows, add motion graphics and filters, animations, import videos, and pictures to your project and perform a variety of other edits on your videos.
I like Filmora because it has a wide variety of free features. You also get your hands on one of the largest online free galleries of royalty-free music. You can also change the background color, do color correction, and edit the audio of your Vlogs. The thing I like most about this tool is that it allows vloggers to add up to a hundred video clips to the timeline and perform extensive edits on them. Filmora also allows vloggers to add annotations to their videos, create PIP effects, and stabilize shaky videos for a smooth finish.
Filmora is also a paid tool, but it offers a 7-day free trial period with a watermark so that you can try your hand at it and only buy a subscription if you think that you can work with it. However, Filmora offers a lifetime subscription option that is way cheaper than other tools in the long run. The tool is available for Windows and MAC OS.
3. Sony Vegas Movie Studio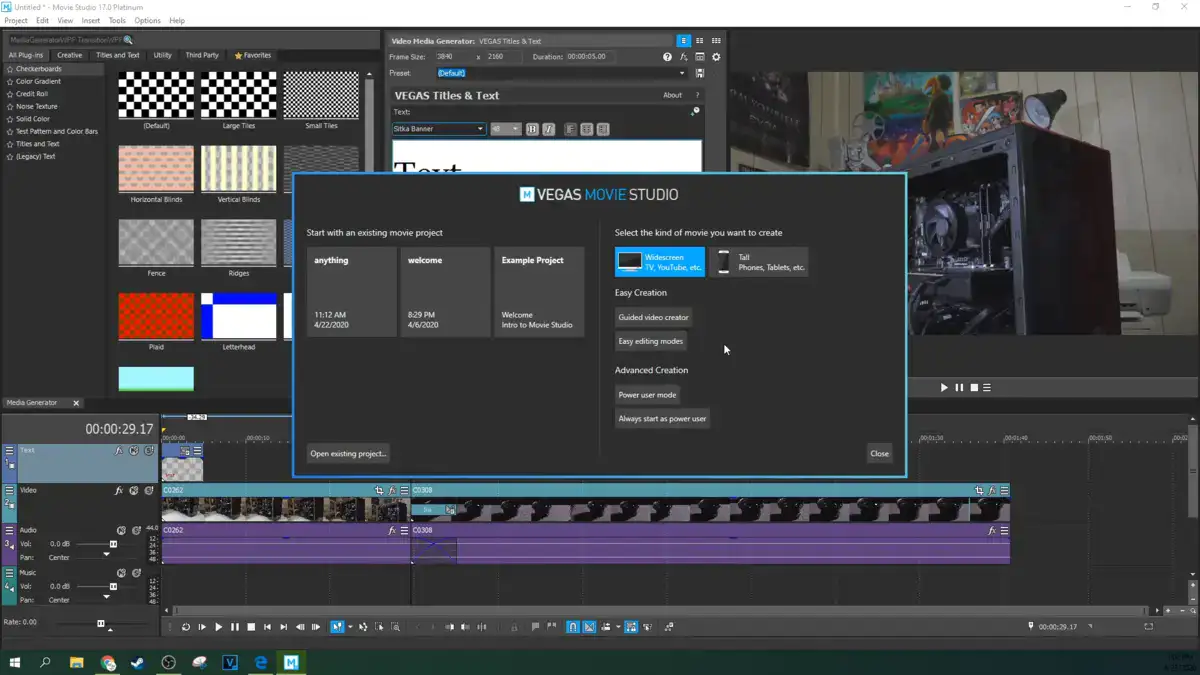 Another cool editing tool that you can use for your vlogs is Sony Vegas Movie Studio. I like this tool because it offers simple interphase that beginners can adapt to quickly. It also allows vloggers to edit 360-degree VR content and supports 4K and H.265 formats.
However, the software has some integrity problems. It crashes occasionally, and you may end up losing your work. This can be very painful if you are just done adding a new effect or graphic and the tool sends you packing.
One thing I like about this tool is that it comes with two interphase options; simple and advanced.
The simple interphase option is best for beginners that need to make simple effects and transitions to their vlogs or fade-out music. It has direct YouTube upload support, so you can save time while editing the videos.
The advanced mode allows users to handle multiple projects simultaneously and edit their vlogs using multiple layers and effects. The tool also allows users to do color correction and add voiceovers. You can green screen your vlog projects as well.
The tool gives complete control over your vlogs as you can fine-edit the tiniest details. It has a fast processing rate and short rendering times to make life easy for vloggers.
The interphase may take some time for you to get used to it, but once you know how it runs, it will get easy for you.
4. DaVinci Resolve Studio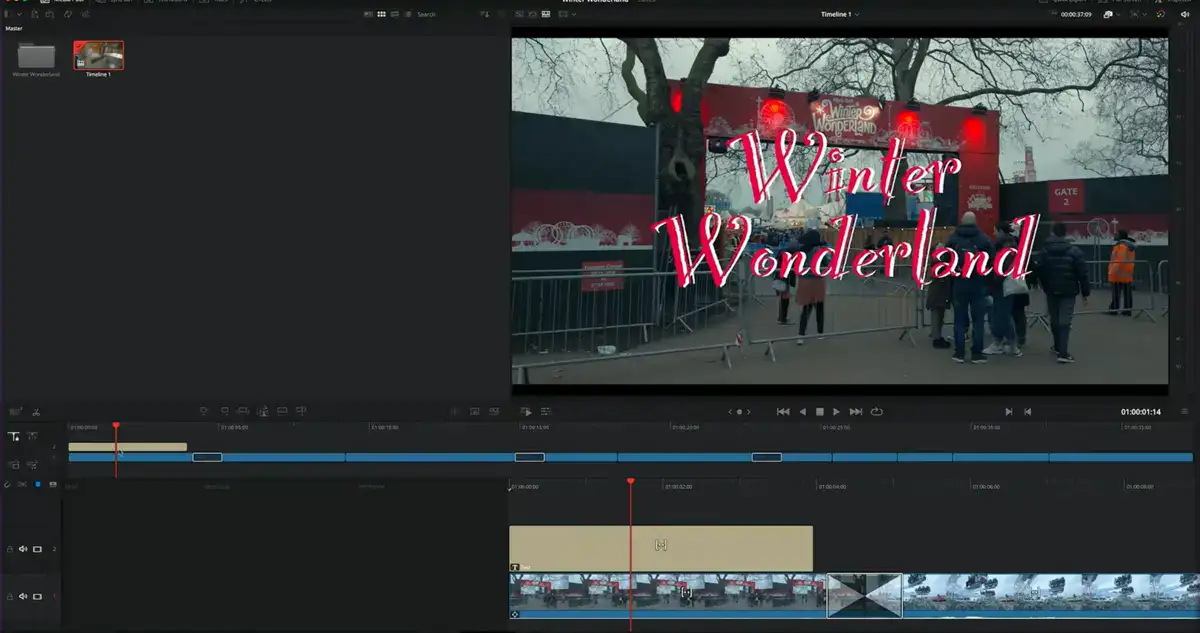 It is a versatile tool that you can install on Windows, MAC, and Linux-based operating systems. The tool is best for intermediate and professional users as its interphase is a bit complicated, and you may require some practice before you can get used to it. However, Adobe users will find this tool easy to operate as both have similar interphase.
The tool uses AI integrated features to help vloggers edit their projects. You can easily remove objects from your videos with this tool and morph transitions on your videos. The editor didn't support 8K videos, but the recent update allows you to edit 4K, 8K, and VR videos. It supports a wide range of video formats commonly used for vlogs. Resolve has enhanced processing speeds and rendering time in the latest version.
You can enjoy a free version, but it has only basic features. The free version won't let you use advanced graphics and motion effects in your videos.