Regardless of the camera or smartphone you use to shoot your videos, color correction is almost always necessary. Using color correction and color grading, you could get desired effects such as natural colors or cinematic colors.
In this tutorial, we will learn different ways to color-correct your footage.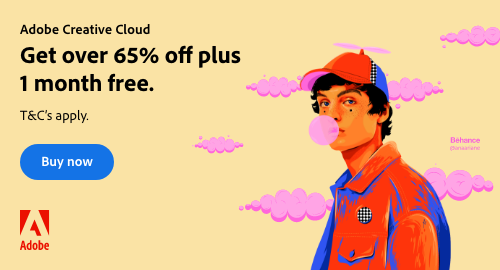 Key Takeaways
Color correction and color grading aren't the same. Read this if you want to learn color grading.
Color correction is much more than just applying filters when you're publishing a video.
You could use Premiere Pro's AI-powered auto color correction feature.  
If you're looking for other applications that are better at color grading, check out our best video editors for color grading research.
How do I color correct in Premiere Pro 2023?

Step 1: Import your clip(s) into your timeline.
Step 2: Find "Lumetri Color" on the right side of your panel. If it isn't there, go to View > Lumetri Color and it should appear.
Step 3: From here you have a few options, you could manually adjust color settings, import a color correction LUT you've previously downloaded, or apply one of Adobe's LUTs.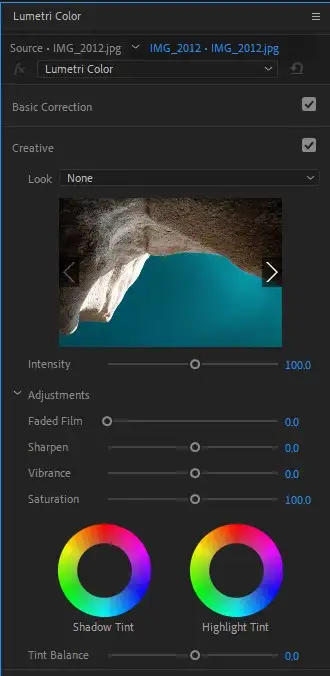 Step 4: If you want more control than what "Basic Correction" offers, skip to "Creative".
Step 5: Adjust colors, sharpen, and apply vibrance and saturation.
Is there an auto color correct in Premiere Pro?

Yes, there are auto color correction settings in Premiere Pro. If you want to let Adobe decide what your color correction should look like, follow these steps:
Step 1: Navigate to the Lumetri Color panel again
Step 2: Instead of adjusting settings manually or installing a LUT, open "Creative" menu and apply one of Premiere Pro's pre-defined color correction settings. From cinematic, black & white to Kodak film, you can find the best color settings for your project here.
Is Premiere Pro good for color grading?
If not the best, Adobe's Premiere Pro is one of the best desktop multi-platform applications for color grading and correction. It's available on Windows, Mac, and Linux and offers every basic and advanced feature you'll need in your amateur or professional video editing career.
Is it better to color correct in Premiere or After Effects?

In theory, you could get the same color correction using both Premiere Pro and After Effects, since they offer the same correction technologies. However, After Affects offers a bit more frame-by-frame control over the task.
If you're working on a project that has lots of special effects, it makes sense to apply your color correction inside the After Effects.
If you're editing a video you've shot on your smartphone or camera and just need to do color correction on a timeline based video editing software, there's no point in doing it in After Effects and you should go for Premiere Pro instead.
Conclusion
Premiere Pro is one of the most professional video editing programs out there and it's capable of doing film-grade color correction and editing. You can get the same correction effects pros get on their Netflix specials in no time with a little trial and error.
Did this article help you find what you were looking for? If you have more questions, feel free to reach us out.