All of these terms are likely familiar to you, and you may have even used some of them in your own business. But what if I told you there was a way to make the entire sublimation process much simpler? It is possible with the right photo editing software!
I'll outline why having the top photo editing software for sublimation in 2023 is crucial as well as how to get started in this article. Over the past few years, sublimation printing has grown in popularity, especially among small business owners who want to produce personalized apparel or mugs with their own designs. It's a fantastic way to differentiate your brand from the competition and present it in an original way. Sublimation can be challenging for beginners due to its complexity, but don't worry!
Even those who are brand-new to sublimation printing won't have any trouble getting started thanks to our step-by-step breakdown of the entire procedure. Let's start by discussing the importance of having good photo editing software for sublimation. Having quality software makes it simpler to produce high-resolution images with vibrant colors and fine details, which guarantees that your final product will always look appealing and professional. Having the proper tools will also help you streamline your workflow so you can work more quickly without compromising quality.
Additionally, we'll list some of our favorite photo editing applications created especially for sublimation printing in 2023 and go into more detail about their features so you can decide which one is best for your requirements and price range. So stay tuned—we're here to demonstrate just how simple it is!
Also read: Best Photo Editing Software for Photographers
Adobe Photoshop — best of the best
Adobe Photoshop is a powerful program that allows users to edit photos and raster graphics with ease. It's especially useful for manipulating images for sublimation designs as you can do everything from removing blemishes or people from a photo to adding text or other design elements onto an image. You can also easily change colors or manipulate the overall look of an image using Photoshop's selection tools and filters.
No matter what kind of project you are working on – whether it be illustrations, digital paintings, photo edits, or typographic designs – Adobe Photoshop has everything you need in one package. The software includes tutorials so even beginners can quickly get up-to-speed on how to use the program. Plus Adobe offers plenty of additional resources such as plug-ins and brushes so advanced users can really take their image manipulations to new heights! For anyone who wants an easier solution specifically tailored towards sublimation design work, there are several options available too. Apps like Sublime Textures Pro allow iPad and iPhone users access a wide range of textures, graphics and backgrounds that they can apply directly onto their photos with just one click! Other popular sublimation apps include Submate which offers over 100 artful effects for your images plus tons of templates that make creating complex projects simpler than ever before.
Whatever your preference may be when it comes to designing for sublimation in 2023 Adobe Photoshop is still my go-to pick for high-quality results backed by years of experience behind them. Its robust features make sure all your projects maintain true pixel perfection no matter how many layers you add or objects you remove from photos & images; plus the extensive library of filters & effects guarantees unique artistic looks each time!
Related: Best Adobe Photo Editing Software
Adobe Illustrator — best for vector graphics
One of the most widely used programs for designers today is Adobe Illustrator, which stands out from the competition as a leading industry standard toolset. More user-friendly design software than ever before is available, making it simpler than ever to create logos, artwork, typography, vector-based designs, and more.
Creating vibrant colors on any material, from fabrics to pottery, has made sublimation printing more and more well-liked among designers. You'll need specialized software made especially for this kind of work if you want to get the most out of your printed project. Fortunately, Adobe Illustrator provides an easy-to-use toolkit that even beginners can use. With its Gradients Panel, Stroke Options Dialog Box, and Customizing Shapes Toolbar, you'll be able to easily create logos, artwork, and graphics.
Related: Best Photo Editing Software for Mac
Adobe Illustrator is also great if you want to take your vector graphic game further by intertwining text or objects within an image or animation. This versatile tool can help you add realistic lighting effects as well as textures so your artwork looks professional-grade quality without any loss of vector design detail or quality. Add points and lines over curves so shapes become editable which makes it easy enough even for those who are just starting out with vector graphics software.
Sublimation projects require powerful yet intuitive applications such as Adobe Illustrator which provides a wide range of features that won't leave users disappointed. Its interface is straightforward yet highly customizable making it suitable for both professionals and beginners alike; plus there are lots of helpful resources available online like tutorials and learning materials if you ever get stuck along the way during your creative process! Plus there are now versions available for both Macs and Windows PCs as well as an iPad app so you can take your designs anywhere with ease!
Overall I would definitely recommend Adobe Illustrator when looking for sublimation software in 2023 – its user-friendly design capabilities make creating logos, artworks, hand lettering, icons and infographics a breeze. Plus its versatile toolset can help you with banners or any other creative project you come up with! No matter what type of project you're working on, Adobe Illustrator has something for everyone. GIMP — best Photoshop alternative
Processing RAW photos, HDR toning, and even third-party plugins that can help you achieve professional results are some of the features that are available in GIMP. These features are ideal for creating images of a high quality and can be found in the program. It's an excellent substitute for Photoshop that won't break the bank and offers a wide variety of features right out of the box. GIMP offers a robust set of features and toolkits that are ideal for both amateurs and professionals, whether you're just getting started in the world of photo editing or have prior experience with paid software.
GIMP can be used to quickly and easily create stunning sublimation designs in addition to conventional photo editing and graphic design. When compared to other printing methods, sublimation printing is distinct in that dye is transferred onto media like t-shirts, mugs, hats, etc. It's simple to create logos, icons, and other complex images with ease using GIMP, an open source design program with customizable brushes, gradients, and presets.
Also read: Best DSLR Photo Editing Software
One key advantage of using GIMP over some paid programs or browser-based software, aside from its sleek appearance and intuitiveness designed specifically with non-professionals in mind, is its regular updates & support by an enthusiastic community offering tutorials & scripts as well as various plug-ins & extensions, so you don't have to worry about falling behind on the latest version or missing out on any core functionality required for your project.
In the end, Gimp is a fantastic alternative that has all the essential features required for sublimation design without blowing your budget, as some more sophisticated paid programs may do. Gimp also gives you access to thriving online communities full of helpful people who are very familiar with this awesome piece of open source software, giving you access to not only all the tools you need but also to all the communities!
Corel Draw — best for beginners
Sublimation printing is a unique process of transferring images onto fabric or other surfaces with heat, and this kind of printing requires specialized photo editing tools. That's why CorelDRAW Graphics Suite is the go-to choice for sublimation printing businesses today.
CorelDRAW Graphics Suite has been around since 1989, and it's still one of the most powerful tools available for creating logos, illustrations, artwork, and more – plus it's incredibly accessible even for beginners. CorelDraw comes bundled with several applications like Corel Photo-Paint which acts as a powerful image editor software. It has an intuitive user interface which is great when you need fast results on your sublimation projects. You can also combine these applications to get even more advanced features out of them – like creating logos or vector art that are perfect for making flyers or infographics to promote your business. The customizable workspaces make it easy to keep track of your designs while you work on them – plus advanced tracing and clipping tools allow you to quickly edit photos and prepare them for print quality output in multiple file formats such as JPEG, PNG, PDF SVG EPS TIFF etcetera. With CorelDraw's built-in photo editing tools you can quickly enhance digital images before applying them onto substrates using sublimation inkjet printing technology; there are also tons of templates fonts clipart frames high resolution photos and much more included with your purchase!
Also if you subscribe to Corel Draw Standard plan you gain access to vector design application AfterShot HDR so you can easily edit RAW photos JPEGs High Dynamic Ranges (HDR) images and export them into various file types once they're complete.  Additionally by subscribing to their mobile app you'll get a wider range of design features like color palettes symmetry drawing guides color swatches formatting options templates brushes effects filters gradients symbols patterns etcetera... Great for anyone looking for ultimate freedom when working on their printing projects.
Finally CorelDRAW Graphics Suite is available both online and Mac version plus a mobile app for extra convenience when you're out and about. So whether you're looking to create logos vector art designs prints or customize your workspace with powerful sublimation editing software CorelDraw is the perfect option to make all of these things happen!
Related: Best Photo Editing Software for Removing Background
Affinity Photo — Affordable option
In comparison to its main competitors Adobe Illustrator, Affinity Photo is more suitable for beginners as it offers an affordable program with an extensive range of features.
Affinity Photo is designed primarily to produce concept art and sublimation prints for various print projects. It boasts fast performance and responsiveness due to its modern interface that allows you to work with multiple objects simultaneously. Furthermore, this photo editing software supports all types of sublimation without any issues.
It comes with a comprehensive tool set that makes it perfect for usability with a lower learning curve than other programs in its category. With the ability to create multiple artboards, users are able to deliver quality artwork faster than ever before! The Serif-created vector graphics creator also comes equipped with drawing tools, editing tools, customizable interface layers and vector workspace as well as raster workspace. This feature makes it so much easier to create logos, icons and other graphic arts projects!
Another great thing about Affinity Photo is that it is available on both Mac and Windows systems as well as iPads which means you can work wherever you go! It has all the features necessary for creating industry-standard graphics including top-notch editing tools and layers — making your printing projects even more efficient in less time.
Also read: Best Photo Editing Software for Portraits
In conclusion, Affinity Photo is ideal for those who want higher performance at an affordable rate when compared to Adobe Illustrator or Photoshop but would still like access to all the professional features needed to create stunning visuals - from logos and icons through vector workspaces - without breaking their budget! Plus its compatibility on Macs Windows systems as well iPads make it even more accessible! With these advantages combined into one powerful package, Affinity Photo definitely stands out among the rest when it comes to finding the best photo editing software for sublimation in 2023!
FAQ
What is the best program to print sublimation?
If you want more than the top picks we provided above, you can take a look at Dye Sublimation Printer. It's an easy-to-use sublimation printing program. The interface is designed for beginners and experts. It includes tutorials on how to use its features so you can get started easily. It's compatible with most sublimation printer brands, making it easier to find the right one.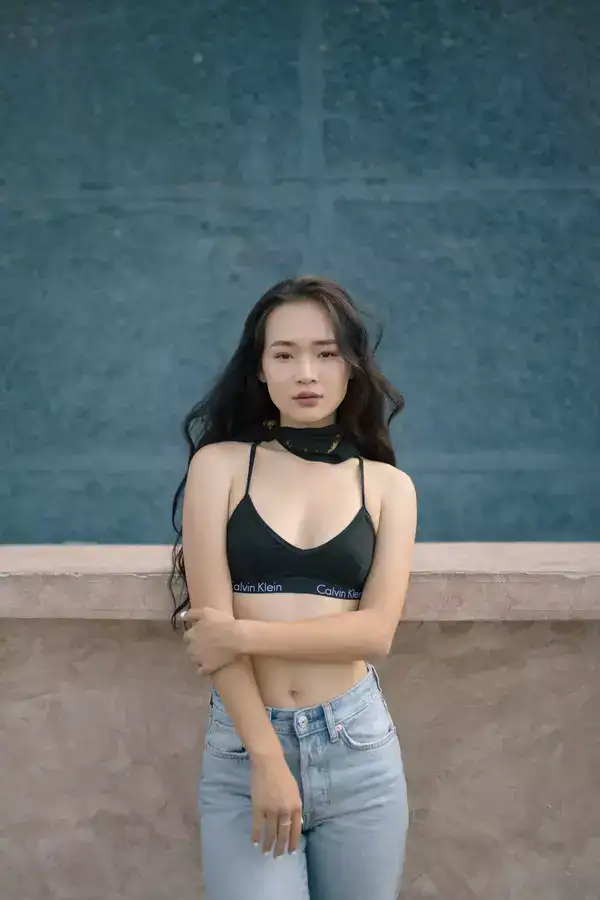 What program do sublimation tumblers use?
When you want to make your own sublimation tumbler designs, you first need to come up with the perfect image or text for your project. This can be done in almost any graphics software such as Adobe Photoshop or Illustrator. Once you have your design ready, you can then print it onto special transfer paper using either an inkjet or laser printer — depending on your choice of materials — that has been designed specifically for sublimation printing.