In an age where video content is rapidly becoming king, having access to a reliable and powerful video editor is essential for any aspiring content creator. However, with many popular video editing software options locked behind pricey subscription models, it's no wonder that 74% of users are on the hunt for more cost-effective alternatives. Fear not, for in this blog post, we will explore the best video editor without a subscription, giving you the tools you need to create stunning videos without breaking the bank.
From user-friendliness to feature-rich editing capabilities, we'll delve into the world of no-subscription video editing software to help you make an informed decision on which platform will best cater to your creative needs. So, let's embark on this journey to find the ultimate video editor that combines affordability with top-notch functionality, empowering you to unleash your full creative potential.

Premiere Pro
---

Filmora
---

PowerDirector
---
What you'll learn:
Discover the ultimate video editor without a subscription in this blog post, exploring user-friendly and feature-rich options for content creators on a budget. We cover top choices such as Camtasia for screen recording and tutorials, CyberLink PowerDirector 365 for creative video editing, Corel VideoStudio Ultimate for comprehensive editing, and HitFilm Express 16 for free editing with add-on packs. Unlock your full creative potential with these affordable alternatives to pricey subscription-based video editing software.
Camtasia: Intuitive Screen Recording and Video Editing without Subscription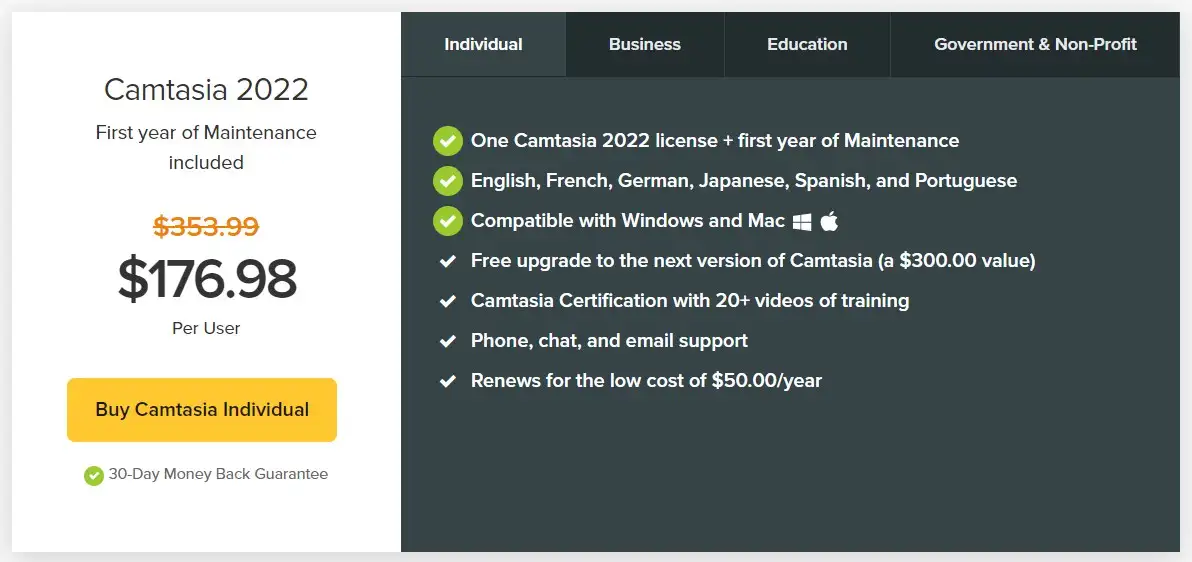 Camtasia is a popular choice among educators, trainers, and content creators who frequently create video tutorials and training materials. For example, a marketing professional may use Camtasia to create a series of instructional videos to guide their team through using a new software tool. Its robust screen recording capabilities, coupled with its built-in video editing tools, make it easy for users to create polished, professional-looking videos.
One of the major advantages of Camtasia is its ease of use. Its user-friendly interface and drag-and-drop functionality make it accessible for beginners, while its library of customizable assets and effects allows more experienced users to create engaging content. Camtasia also supports video annotations and interactive quizzes, making it a versatile tool for creating educational content.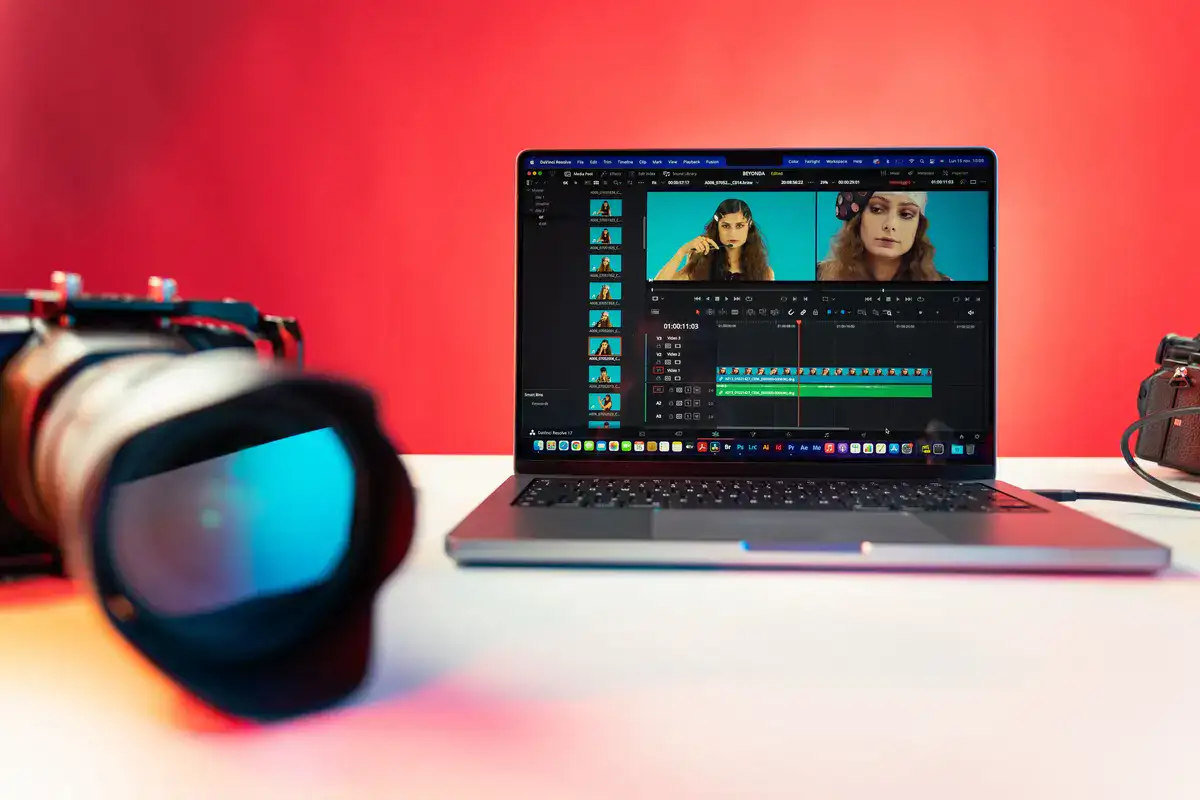 However, Camtasia may not be suitable for users seeking advanced video editing features found in more professional-grade software. Its focus on screen recording and tutorial creation means it lacks some of the tools required for complex video editing tasks. Additionally, its one-time purchase price can be relatively high compared to some alternatives, although it does eliminate the need for a subscription.
CyberLink PowerDirector 365: Creative Video Editing with One-Time Purchase Option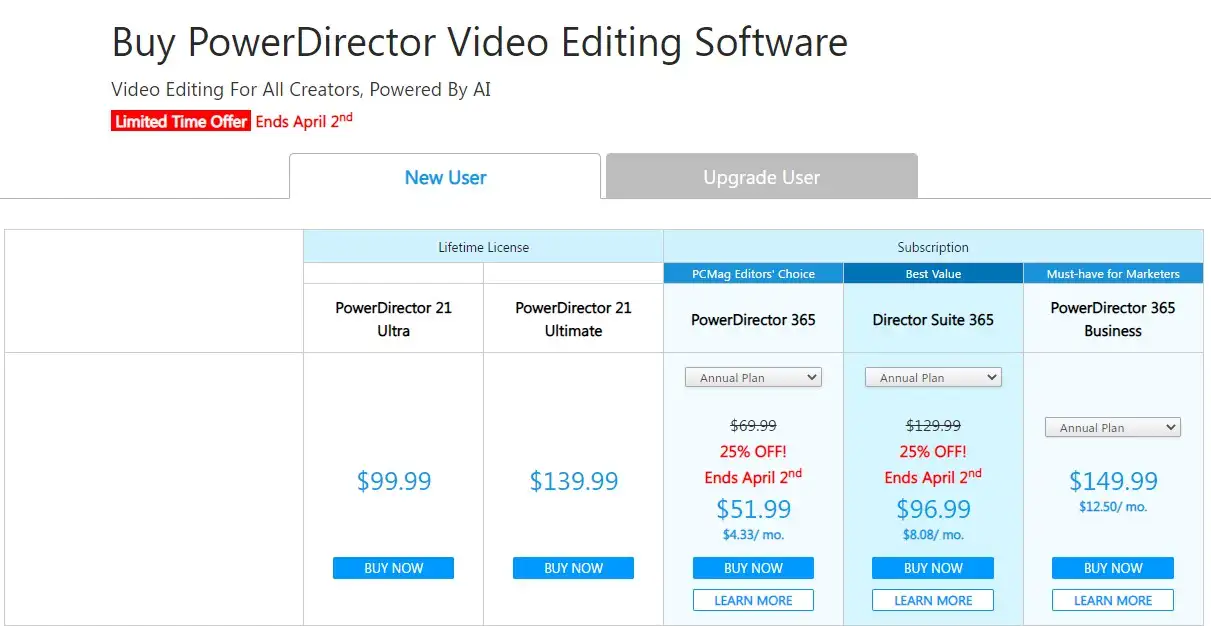 CyberLink PowerDirector 365 is an excellent choice for amateur filmmakers and content creators looking to produce high-quality videos for platforms like YouTube and Vimeo. For instance, a travel vlogger might use PowerDirector 365 to create captivating videos of their adventures, incorporating features like motion tracking to highlight points of interest and color grading to enhance the visual appeal of their footage.
One major advantage of PowerDirector 365 is its comprehensive feature set, which includes multicam editing, video masking, and a customizable design toolset. Its one-time purchase option (PowerDirector Ultra and PowerDirector Ultimate) provides access to premium content packs, adding even more creative possibilities. Additionally, the software supports 4K video editing and offers a wide range of effects and transitions.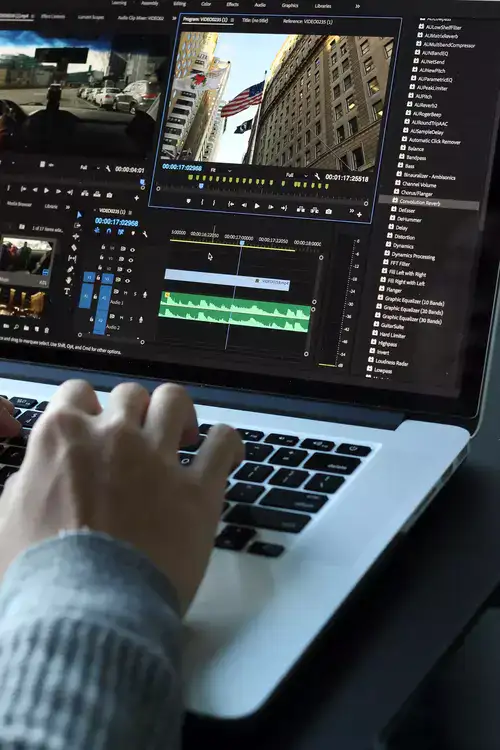 On the downside, CyberLink PowerDirector 365's extensive features may make it overwhelming for beginners, and its interface can be less intuitive than some other video editing software. Additionally, while the one-time purchase option is available, some users may still be tempted by the subscription-based plan, which provides access to more frequent updates and additional content packs.
Corel VideoStudio Ultimate: Comprehensive Video Editing without Subscription Fees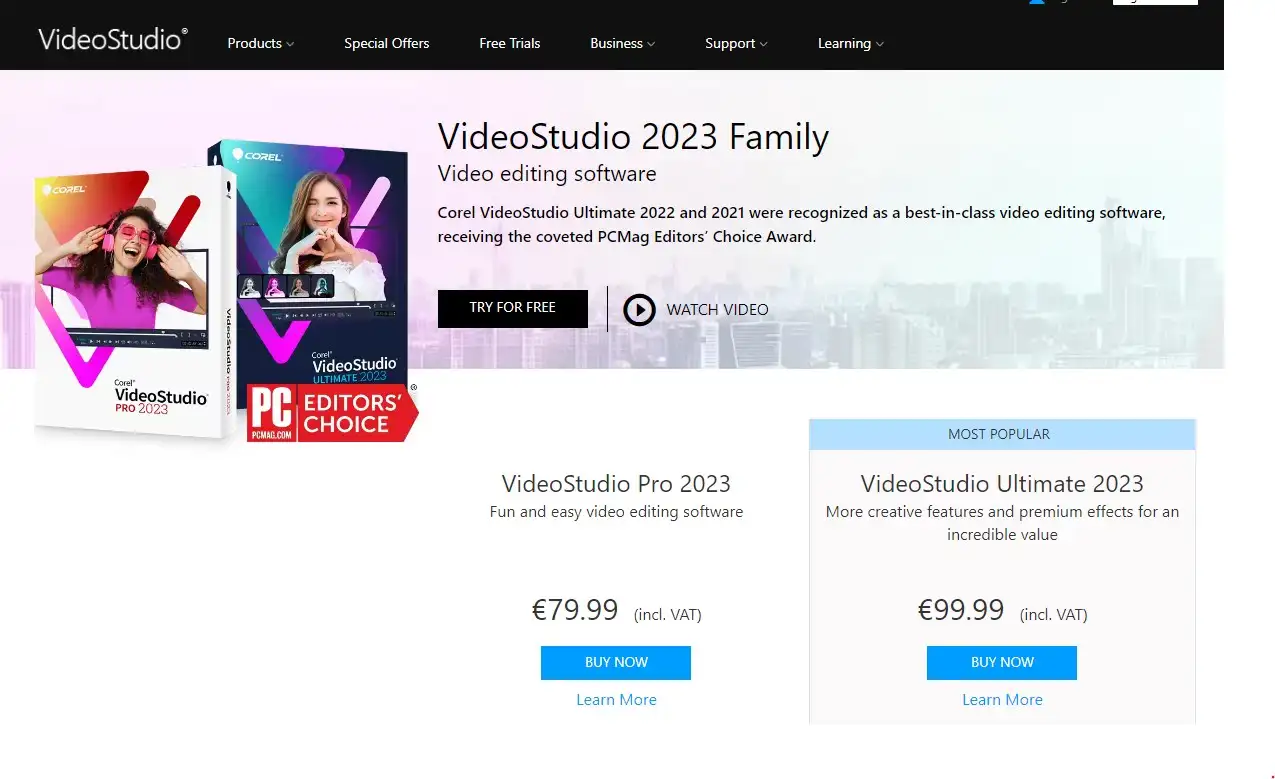 Corel VideoStudio Ultimate is a versatile video editing software that suits a wide range of users, from hobbyists creating home movies to small business owners producing promotional videos. For example, a wedding videographer might use VideoStudio Ultimate to edit footage from multiple cameras, apply color grading to enhance the mood, and add custom titles and transitions to create a polished final product.
One of the key advantages of Corel VideoStudio Ultimate is its user-friendly interface, which makes it accessible to users of all skill levels. Its comprehensive feature set includes color grading, video masking, and a library of effects and templates. Support for 4K video, 360-degree editing, and multicam editing adds to its versatility, allowing users to tackle a variety of video editing projects.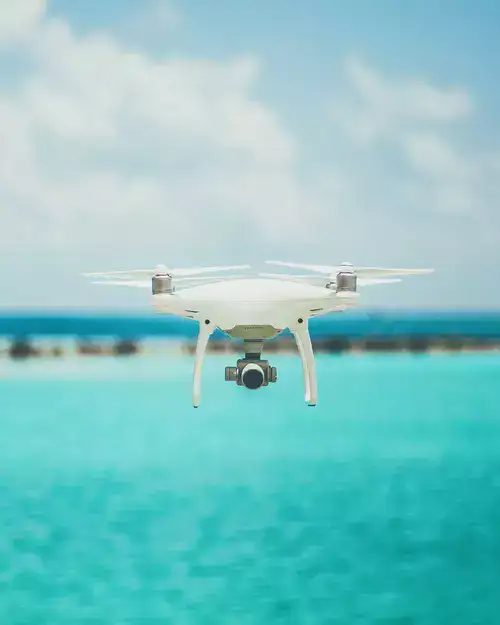 However, Corel VideoStudio Ultimate may not be the best choice for professional video editors who require more advanced features and greater customization options. Additionally, while its one-time purchase price is a selling point for users who want to avoid subscription fees, it can be relatively high compared to other non-subscription-based video editing software.
HitFilm Express 16: Free Video Editing Software with Add-On Packs
HitFilm Express 16 is an ideal choice for independent filmmakers, content creators on a budget, and users who want to learn video editing without investing in expensive software. For example, an aspiring filmmaker might use HitFilm Express 16 to create a short film or a web series, utilizing the software's 3D compositing, motion tracking, and color correction features to achieve professional-looking results without breaking the bank.
One of the primary advantages of HitFilm Express 16 is that it offers a wide range of professional-grade features for free. This makes it an excellent starting point for users who want to explore video editing without committing to a paid software. Additionally, users can purchase add-on packs to enhance their editing capabilities, allowing them to customize the software to suit their specific needs.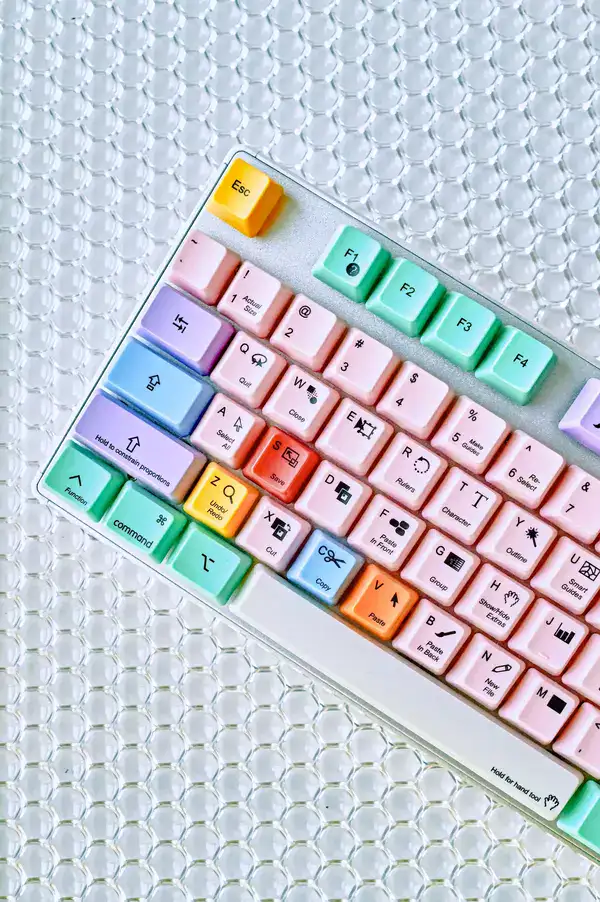 However, HitFilm Express 16's free version may not provide all the features required by more advanced users, necessitating the purchase of add-on packs, which could add up over time. Moreover, as a more advanced video editing software, HitFilm Express 16 may have a steeper learning curve for beginners compared to some other video editing tools. Users may also find that its performance can be slower on older or less powerful computers, which could be a limiting factor when working with large or complex projects.
Questions you could be asking
What key features should I look for in a non-subscription video editor?
In a non-subscription video editor, prioritize features such as a robust timeline editor, multi-track editing, color grading, visual effects, keyframe animation, chroma key, 4K support, and compatibility with various file formats and codecs.
How can I determine the performance requirements for these video editors?
Assess performance requirements by examining each video editor's system requirements, ensuring your computer meets or exceeds the minimum specifications for CPU, GPU, RAM, and storage.
Will these video editors support professional codecs like ProRes or DNxHD?
Many non-subscription video editors, such as DaVinci Resolve and Lightworks, support professional codecs like ProRes and DNxHD, making them suitable for both amateur and professional workflows. Can I use plug-ins and third-party extensions with non-subscription video editors?
Yes, some non-subscription video editors, like HitFilm Express and DaVinci Resolve, support plug-ins and third-party extensions, allowing users to expand their editing capabilities and streamline their workflow.
How do non-subscription video editors handle color grading and color correction?
Non-subscription video editors like DaVinci Resolve offer advanced color grading and correction tools, including color wheels, curves, and LUT support, enabling precise control over color adjustments and creative grading.
Is Filmora free or paid?
A6: Filmora offers both a free version with a watermark and a paid version without a watermark. The paid version also provides additional features and resources.
What is the best offline video editor?
The best offline video editor may vary depending on individual needs, but DaVinci Resolve, Lightworks, and HitFilm Express are popular choices with powerful features that work offline.
Is there a free version of Adobe video editor?
Adobe offers a free version of their video editor called Adobe Premiere Rush, which has limited features compared to the full version of Adobe Premiere Pro.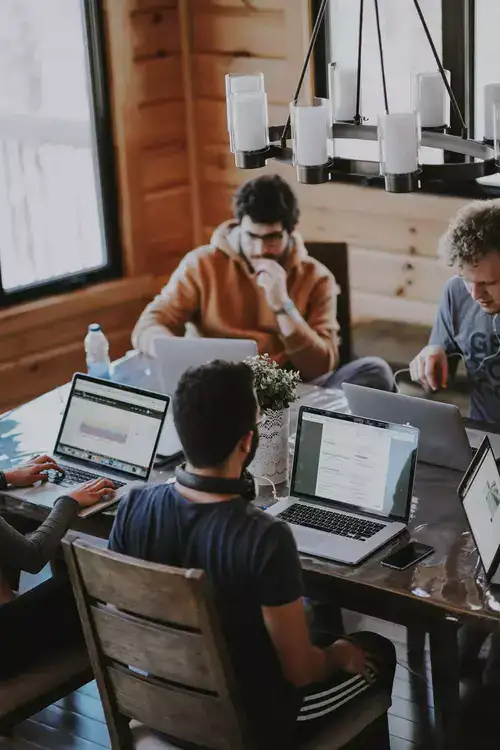 Is DaVinci Resolve free?
Yes, DaVinci Resolve offers a free version with a wide range of professional editing tools. There's also a paid version, DaVinci Resolve Studio, which includes additional features and functionalities.
Is PowerDirector free without a watermark?
PowerDirector has a free version, but it comes with a watermark. To remove the watermark and access premium features, you'll need to purchase a one-time or subscription-based license.
---