iPads are known for super-fast processing speeds. The latest iPad Pro with 12.9-inch screen size is hailed as the fastest device with an M1 chip. If you are lucky enough to have this model with you or previous iPads, video editing will be super easy and fun for you.

Premiere Pro
---

Filmora
---

PowerDirector
---
So are you looking for the best video editor for iPad? I have got the best options for you. I have researched the best editors, tested them, and reviewed them for your convenience. It all makes sense; when you have an amazing camera on a powerful device, why not edit your videos on it too.
Let's check out the best video editors for iPad!
Best Video Editors for iPad
1. FilmoraGo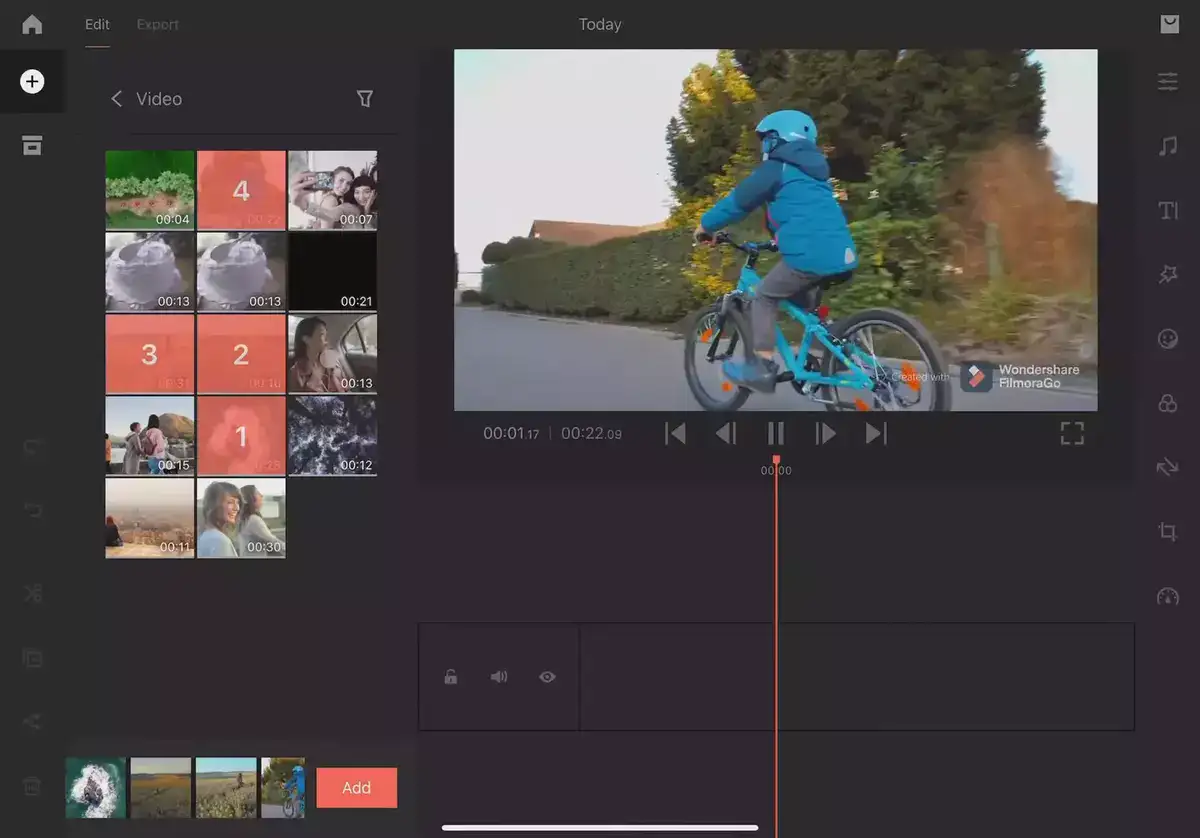 FilmoraGo is an excellent video editing tool for all the on-the-go video editors. The tool works like a charm on iPad, and it is compatible with Android devices too. Moreover, the tool comes from a well-established and reputable company, so you get regular updates to meet industry standards.
The best thing I like about the tool is its easy interphase. Even a first-timer can make high-quality videos with FilmoraGo. You get dedicated options for trimming, cutting, adding audio, voiceover, photos, subtitles, transition effects, etc.
Also read: Best iPhone video editors
Filmora gives you access to its large collection of royalty-free soundtracks that you can use in your videos. You can also speed up, slow down your videos, add texts and titles to your videos, resize or crop the video for different applications and convert a horizontal video into a vertical one. You also get a large collection of themed filters and effects that you can use to edit your videos.
FilmoraGo is a paid tool, but you get a free trial version for up to 7 days to check out the features and ease of use. Overall, FilmoraGo is best for people looking for an easy-to-use tool with an affordable subscription.
The thing I don't like about it is that it is a basic tool, and pro editors may feel a bit limited while working on this tool. It doesn't offer multi-track editing and doesn't have 4K support as well.
You can download FilmoraGO from here.
2. Adobe Premiere Rush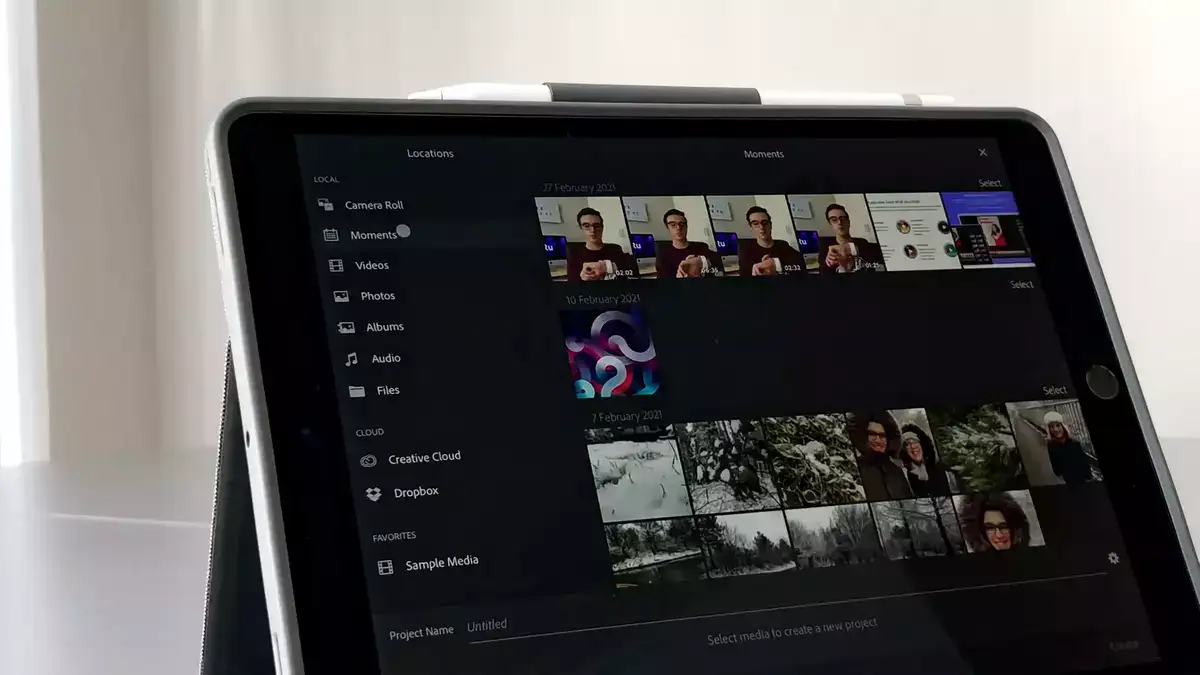 Adobe Premiere Rush is an excellent app that you can use on your iPad, iPhone (iOS), and Mac OS. The best thing I like about this application is that it is easy to use and yet delivers high-quality results with top-of-the-line features.
Before you get interested in it, please note that good things come at a price. Premiere Rush is a premium app that is more costly than an average app you will find in the app store. It comes with all the features you can think of, like 4K support, multi-track editing, and direct exporting to various platforms.
Also read: Best Chromebook video editors
The app offers simple interphase with in-depth features. Its layout and design make it easy for beginners and pros alike to create amazing and engaging edits right from your iPad. The large icons with a drag and drop functionality make it super easy to drop footage to the timeline, add music, voiceovers, transitions, trim your videos, add titles, merge clips, or use any other feature that the app offers.
One amazing feature of this application is that it automatically converts your videos to the aspect ratio required by different apps. For example, you can make one video for different social media platforms, and Premiere Rush will change the video size as per the requirement of the particular social media app.
Premiere Rush is a part of Adobe cloud services that lets you move back and forth between Adobe's other editing applications so that you can make high-quality edits and enjoy freedom while working. Overall, it is an amazing app with all the best features that you would want while working on your iPhone or iPad.
Click here to download Adobe Premiere Rush on your iPad.
3. Luma Fusion
Luma Fusion is a great option if you aren't constrained by a budget and need a super powerful app that can rival desktop editors. This app is the most powerful mobile phone editing app for iPads and iPhones. This app is so powerful and yet so easy to use because it was built for iPad in the first place. Unlike other apps that work on all platforms, this is specifically designed for the iPad's large screen.
The advanced features include video tools like keyframing, chroma keys, 100s of effects and filters, masking, and many other features. You get six audio and video tracks for photos, videos, titles, graphics, and additional audio tracks for narration, music, and sound effects.
Related: Best MAC video editors
Luma Fusion also offers to insert/overwrite features, color correction, a full-fledge audio mixer, aspect ratio changing ability, advanced title creation, and text tools with a wide variety of fonts, slow motion/fast motion, and a huge collection of effects and filters.
If you are lucky enough to own the latest iPad Pro, you can use this editor with Thunderbolt 4 port for faster download and upload speeds. The tool also comes with a built-in collaboration with Dropbox to make sharing content easy with others.
Luma Fusion is made by Pinnacle Studio, a renowned desktop editor. Overall, this app is only suitable for expert video editors. If you are a casual video editor or still learning how to edit your videos on an iPad, I recommend staying away from this app. It is going to be overkill for you.
You can download this from here. Please note that Luma Fusion asks for an upfront payment. I guess this is the price you have to pay to test a good app.
4. iMovie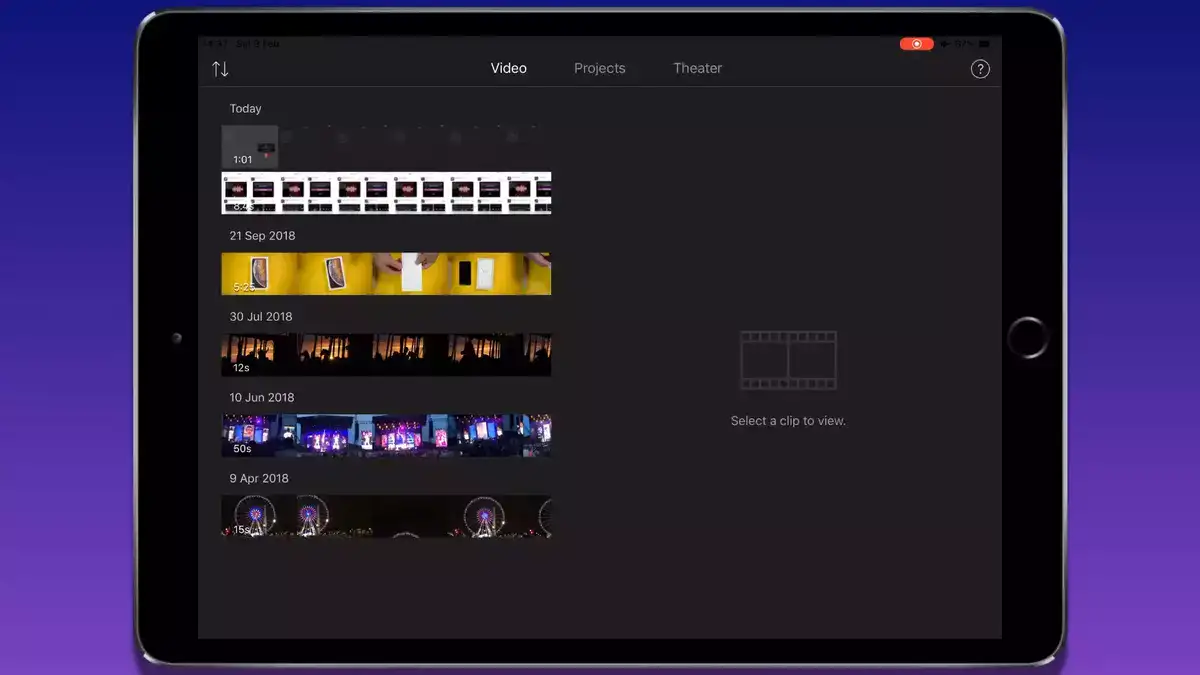 iMovie is the best video editor that you can use for free on your iPad. Please note that this tool is not a good option for advanced-level editing as it comes with only basic editing tools like trimming, cutting, and adding soundtracks to your videos. Using this tool, you can also add subtitles, transition effects, and filters.
Related: Best Android video editors
iMovie is an excellent tool for beginners and learners. After all, it is the official app from Apple. It is bound to be easy for all users without considering their skill level. The tool's simple interphase with big icons and super-fast processing speed makes it ideal for occasional users and people who want to make simple edits.
Another excellent feature is the in-app collection of soundtracks and easy sharing options. You get 8 themes to create movies and built-in animated styles (a rarity in the world of free editing apps). You can also pick a solid, gradient, or patterned background for your movies.
Another remarkable feature of this app is its support for 4K and 60 FPS videos as long as one of the clips in your project was originally recorded in those formats. You can also do multi-track editing using this application. Moreover, it is a cross-platform application that you can use on your Mac OS.
You can also import videos short in Cinematic mode on iPhone 13 only if you use iMovie on the latest iPhone or iPad. You can also share your content on iCloud. All of these features make iMovie an excellent application for Apple users.
I recommend you try it once before buying costly applications. You can download iMovie from its official site.
5. KineMaster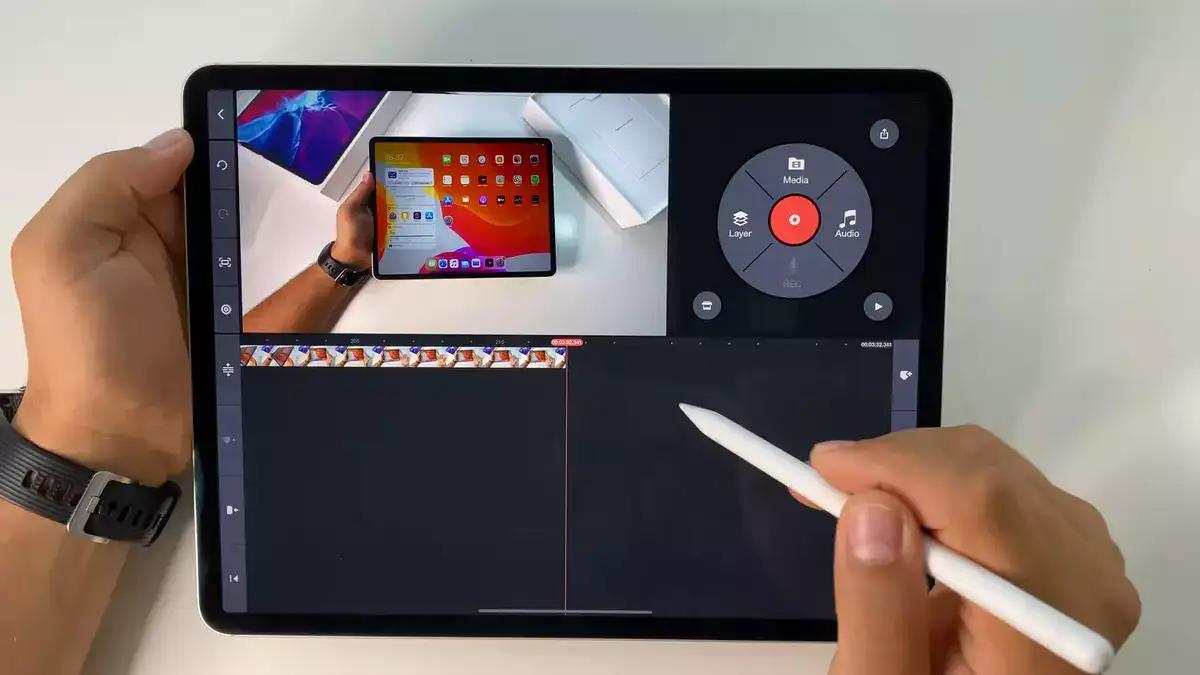 KineMaster is another excellent video editing application that Apple users can buy and enjoy seamless editing. KineMaster is also one of the oldest editing apps ever made for mobile phones, and the best thing about this application is that it has survived all these years. You would find it on almost every list of video editors for mobile phones.
The tool features speed control, effects, themes, adjustments, multiple layers, audio tools, soundtracks, overlays, trimming, stickers, transitions, and many more features.
The tools are easy to use, and simple interphase makes it easy to control the editing process. Other features include blending, chroma-keying, and sub-frame accuracy for video and audio clips.
One thing I like about this tool is that it offers 3D transitions. It will take your video editing game up from others. You can also watch edit previews instantly and then make further edits to save your time.
While KineMaster is not like Luma Fusion or Premiere Rush, it isn't far off. Users rate this application as the best one for mid-level editors using iPads. Though the app is free to download, it puts a watermark on all videos edited using the free version. You will need to buy a subscription to remove the watermark and open access to 4K and 1080P export, along with access to over 1000s of premium assets.
You can check it out here.
6. Filmmaker Pro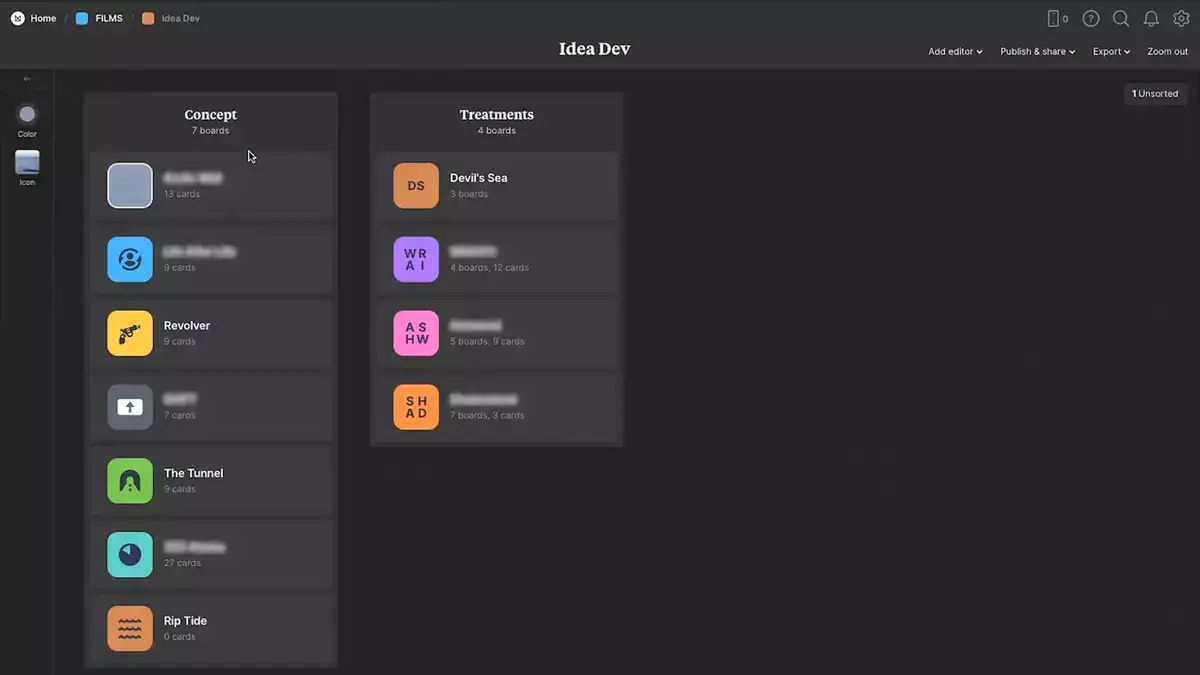 Filmmaker Pro is another excellent video editing application that you can use to make some high-quality edits right from your iPad. It is another app specifically designed for iOS only; it is free to download but offers in-app purchases for various effects and removing the watermark.
The filmmaker comes with 4K support but doesn't let you export videos to YouTube directly. Moreover, it doesn't have a multi-track editing feature. However, it offers video grading and green screen support so you can place your entire video in an exotic location.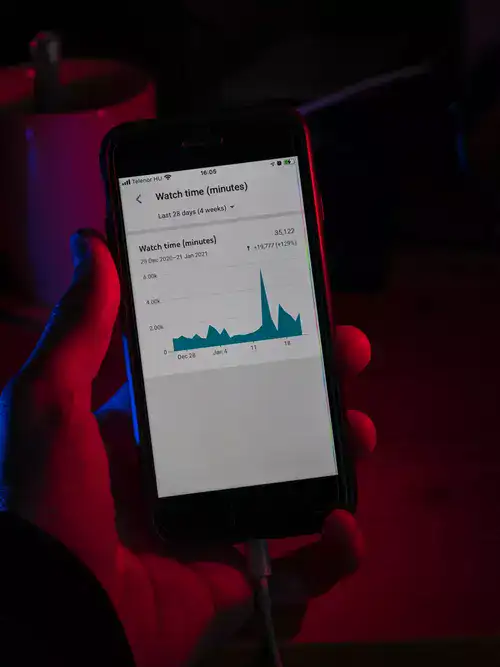 One thing I like about this app is that it offers over 200 fonts and different text and title formatting options. The app has 30 filters, 17 transition effects, and an audiometer-assisted voiceover. One feature you will love in this application is a subject tracking crop tool; it follows an object in your video and keeps it within the crop frame. The developers release regular updates so that their users can enjoy the latest and innovative features.
Despite its name, Filmmaker Pro isn't what pros prefer for editing. It is also a mid-level editing tool ideal for occasional users. You can install Filmmaker Pro from here.
FAQs
Is iPad good for video editing?
Yes. iPad is an excellent option for video editing. iPad is one of the fasts tabs in the world. It supports a large range of video and audio formats, comes with excellent front and back cameras for video recording, and has large storage spaces.
The latest iPad, iPad Pro, comes with an M1 Chip that rivals some of the fastest laptops and desktops. Overall, iPad is an excellent option for video editing. Moreover, you can also connect a mouse and keyboard to your iPad to make things easier.
What is the best free video editor for iPad?
iMovie is rated as the best free video editor for iPad. Though FilmoraGo and Premier Rush have a trial version with watermarks and don't last for more than 7 days.
What's the best video editor for iPad?
FilmoraGO is the best video editor for beginners; Adobe Premiere Rush is best for mid-level editors, and Luma Fusion is an excellent choice for expert and advanced editors.
How do I edit the video on iPad?
You require a video editor for editing videos on iPad. I have reviewed the best ones currently available in the market. Install the one you like the most and import the video you want to edit.
Add video to timeline; apply effects, add audio, save your video, and export it to local storage or your social media handle.
Is iMovie free on iPad?
Yes. iMovie is made by Apple and is 100% free on iPad. All the features are free too. However, it is a limited app that is good for making only basic edits.