Being able to speed up and slow down your videos is an essential part of modern video editors. Using these techniques you can give your action shots a more adventurous look, or turn your normal speed footage into slow motion, adding drama to it in the process.

Premiere Pro
---

Filmora
---

PowerDirector
---
This round-up will cover the best video editors we use to speed up or slow down our videos. If you're looking to speed up Premiere Pro itself and make it run faster, please go to the linked tutorial. Before we get into detail, here are our top pics:
Best overall: Vast majority of our visitors preferred Premiere Pro to its alternatives for manipulating the duration and speed of a video.
For Android: Although the latest versions of Android have a speed manipulation feature, it isn't available on all devices. We recommend FilmoraGo or Premiere Rush to quickly change the speed of a video and save it again in your phone.
For iOS: iMovie once again is the best free video speed up app on iOS. It's pre-installed on all iOS smartphone or tablet devices and could be used to change video duration.
For Mac: Nothing beats Apple's very own iMovie. It's free, it's easy and it lets you slow down or speed up your videos as much as 50x without having to download any apps or pay for it.
For Free: VSDC video editor comes on top whenever we include a free video editor in any of our research. Time remapping is no different.
Online: We recommend EzGif for basic speed change tasks. Don't expect much from it, especially for larger and longer videos. But for short and small clips, it'll get the job done.
How we tested?
Out of more than 150 video editing tools we had in our database, only 80 had the ability to manipulate video speed and duration. We eliminated everything that failed at this task. Then, we compared their usability, speed, and other features to each other. Since it isn't a very complicated technological task for most editors, the results we received were similar to each other in terms of quality and render speed. So feel free to use the free tools you already might have for this task.
Wondershare Filmora Video Editor
Filmora by Wondershare holds the key to unlocking your true video editing potential. The tool offers everything you need to make your video more engaging. You can use it to add transitions, trim your videos, and speed up the videos. Speeding up kills the boredom in the video and is used to reduce the length of long steps.
Filmora allows the users to speed up the videos using two ways. The first method uses a speed adjustment panel on your tool. Drop the video files to the tool and drag your favorite clip to the timeline. Right-click the clip and select speed and duration option. You can adjust the speed on the dialogue box as 1.00 is the original speed. You can also select a part of the video and speed it up to make it more engaging.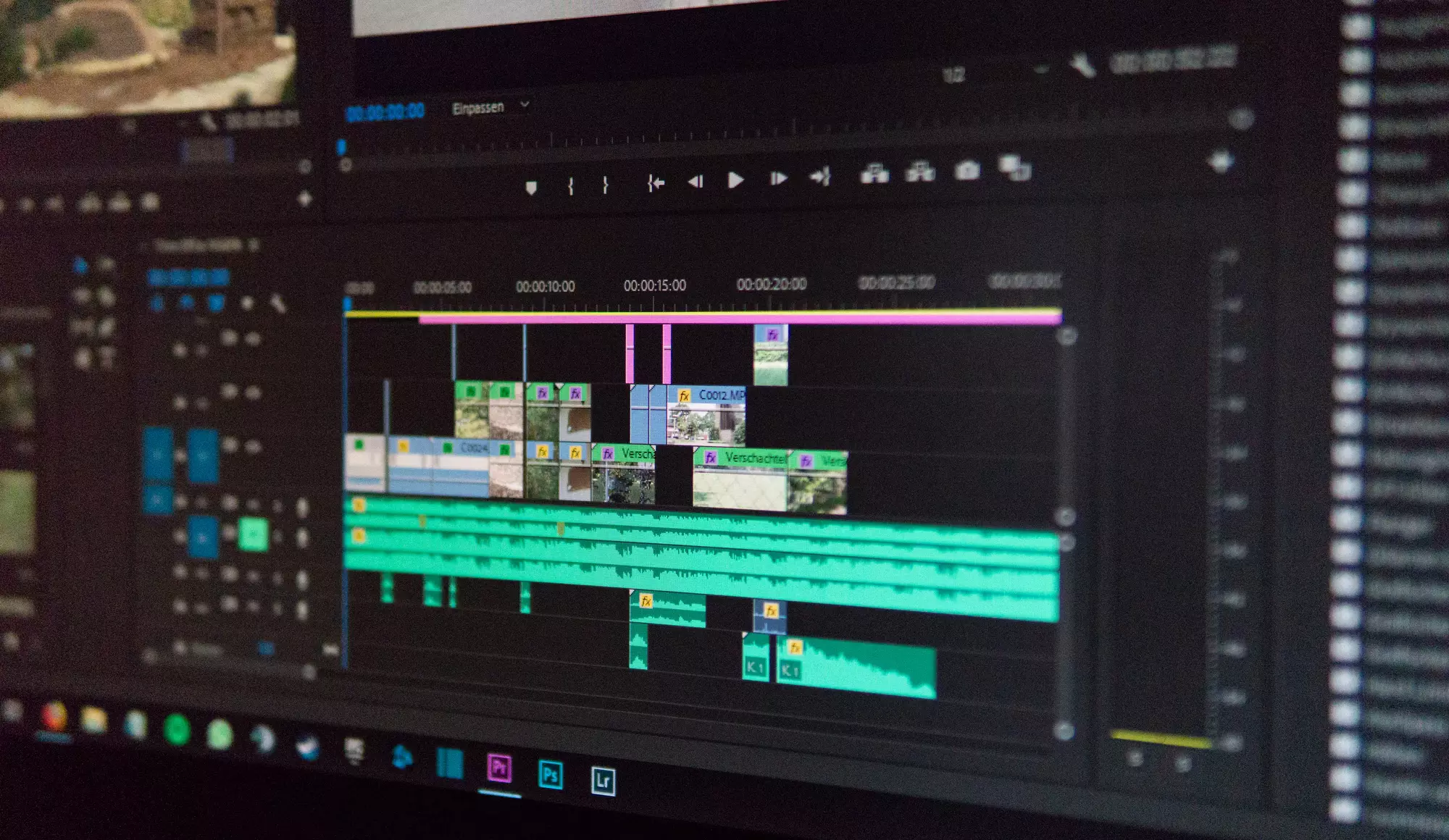 Filmora changes the original audio playback speed accordingly to the speed applied to your video. To keep the original audio playback, detach it from the video. You can do this by just right-clicking on the video clip and then selecting detach audio option.
The second method is useful when you want to fit your video to a particular time. Start by importing your clip to the timeline; select speed and duration by right-clicking the video. You will notice a duration tab in the video. Simply reduce the speed duration, and this will speed up your videos.
The best thing about Filmora is that it supports all the major video formats such as MP4, WMV, HEVC, MOV, F4V, and many others. You won't feel limited while working on this tool.
Overall, Filmora is an excellent tool for video editors regardless of their skill level. Some pros might feel limited working on it, but this is definitely worth your time. Though it is a paid software, you can try it out for a 7-days free trial. You can use Filmora on Windows and MAC.
How to speed up and slow down a video in Filmora?
Filmora has a one-click solution for applying fast speed motion effect on your videos. But you'll need the latest 2023 version of the software. To get started, add the clip you want to apply slow-mo or fast speed effect. Right-click on the clip and select the Speed and Duration item from the menu. A pop-up window will appear and give you a variety of settings you can change including speed, duration, reverse speed, and ripple delete. Watch the video to learn about this and other ways to speed up your video in Filmora.
Adobe Premiere Pro
Adobe Premiere Pro is another state-of-the-art video editing tool that can be your go-to tool for various editing needs. You can use the software to speed up videos, create transitions, trim your videos, remove noise and grain from videos, and edit videos for Twitch.
I like Adobe over other video editors because of its ease of use and fast processing speed. Professionals use Adobe to create video effects in Hollywood movies and TV shows. It can't get any better than this.
Speeding up videos on Adobe is a simple and easy-to-follow task. You can speed up or slow down your videos using three different tools in Adobe Premiere Pro. You can use the speed/duration command, the rate stretch tool, and the time revamping tool in Adobe Premiere Pro.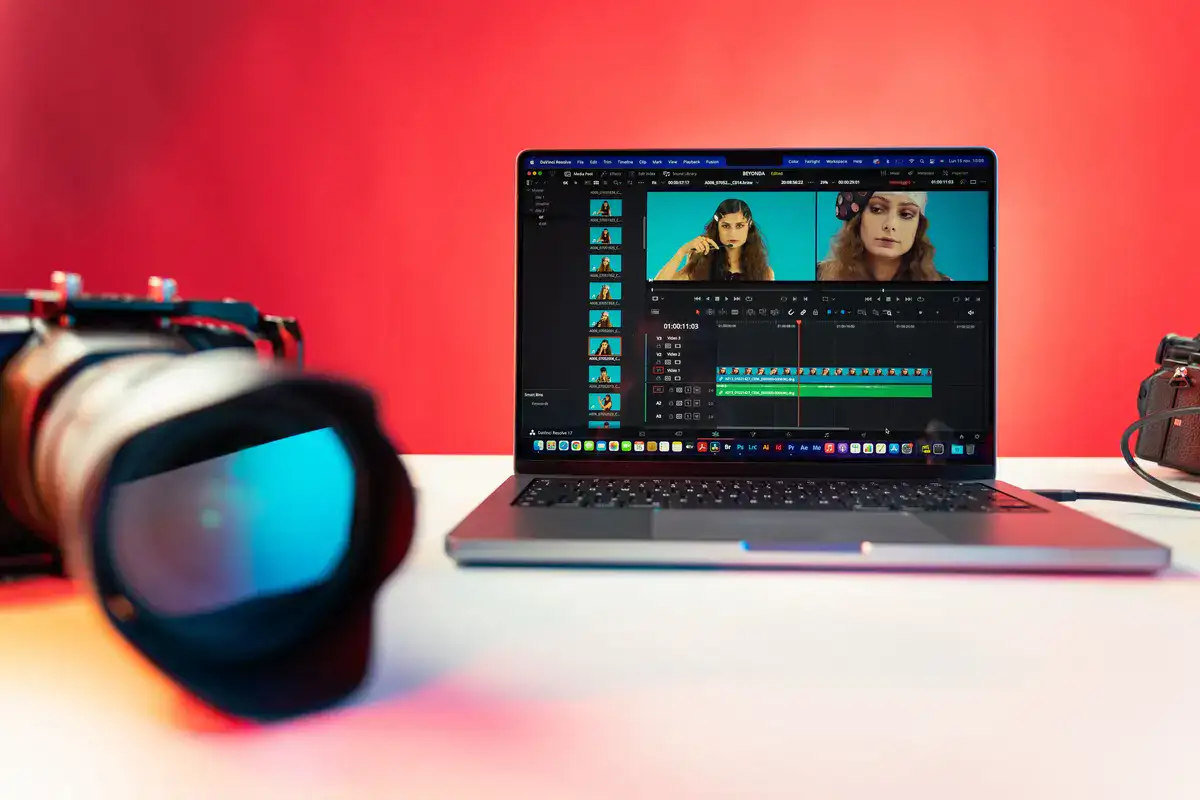 This is the main difference between Adobe and other editing tools. Where other tools have 1-2 ways to make an edit on your video, Adobe offers you at least 3 different ways that you can use to import a particular effect on your video.
Though Adobe requires plugins to function smoothly, it's fast processing, short rendering times, edit quality, and versatility make this the best tool for video editing. Adobe is paid, but you can try it for a 7-days free trial version.
Another good thing I like about this tool is that it constantly gets updated. The tool supports 4k, 8K, and VR formats. Apart from speeding up videos, Adobe's trimming and editing tools are also easy to use and give precise control over your edits.
How to change speed in Premiere Pro?
Premiere Pro has very similar methods to Filmora you can use to change your video speed and duration. Once you have the footage in your timeline, right-click on it and go to Speed/Duration. You'll get a similar pop-up letting you set new clip speed and duration for your video. There are other ways such as external 3rd party plugins for more advanced speed manipulation and built-in libraries inside Premiere Pro. Please refer to the video
EaseUS Video Editor
I included this video editor on my list because of its easy interface and all-inclusive free version. The tool allows speeding up the video up to 50x. It is one of the highest you will get in free versions. Apart from speeding up/slowing down the video, you can rotate your clip, do color correction and manage audio accordingly.
The editing tool supports various video formats, so you will not feel limited while editing your videos. Another reason I like this tool is because of the simple video editing process. To edit your video, import the videos into the media library and drag it on the timeline; select the video or part of it you want to speed up or slow down. Click the editor button, and you will find a speed slider here. Adjust the speed accordingly.
Export the video and select the quality, format, video encoder frame rate, and bitrate per your preferences.
Overall, it is a great tool for editing videos, but it has limited options. Beginners may find this good enough for editing video content for social media platforms, but it won't be able to fulfill the needs of a skilled editor.
iMovie
MAC users can use iMovie to edit videos easily and professionally on MAC books. The software comes pre-installed on MAC, so you don't have to spend time searching for it or downloading it. You can conveniently use this tool to speed up or slow down your videos.
Apart from speeding up, there are a lot of other effects and tools in this software. You can add graphics, videos, and photos to your project, trim clips, and add seamless transitions and fade audio to your videos. The best thing I like about this tool is that it is free, which is why I recommend Apple users to check it out.
One problem with this tool is that its layout is a bit awkward. You will find it weird, especially if you use it after Adobe or Filmora.
VSDC Video Editor
VSDC is a free video editor that you can use to speed up or slow down your videos. The speed-changing process is easy, and you don't have to pay anything to avail the tool and its full-fledged services.
I think the tool may be difficult for beginners to use, especially if you have used Adobe or Filmora before. The tool allows you to set the exact speed up or slow down the speed in percentage on the plus side. Please note that it may take some time before you can access the speed setting.
FAQ
How can I increase video speed in video editor?
Every tool has different methods to change speed of a video. Some want you to drop an effect on the clip, some lets you right click on the footage and change the duration. Please refer to the specific video editor to get a step-by-step answer.
Can you speed up video with WeVideo?
Although WeVideo didn't make it to our roundup, it could perfectly be used to change a video's duration. Unlike Premiere Pro or Filmora, you double click on the clip, then change the duration from the settings page that appears. There are speed, duration, and also smoothness settings available.

How do you speed up parts of a video?
In order the speed up the parts of a video, you basically need to cut the video into 3 parts to separate the section you want to speed up or slow down. From there, you can right click on the separated clip to change its duration. We have a tutorial on trimming and cutting videos on Premiere Pro. Please refer to it for more information.
How do I save a video from 2x speed?
2x speed basically means twice the speed or 100% shorter duration. Depending on your editor, either one or both of these options might be present.