YouTube is the biggest video-sharing and social media platform. It is currently the 2nd most visited site after Google. The competition on YouTube is cut-throat, and you have to be on top of your game if you want your videos to be a hit on YouTube.

Premiere Pro
---

Filmora
---

PowerDirector
---
To achieve this, you will need a video editor to edit your content, add effects, voiceovers, transitions, add animations, beats, trim your videos, and many more things. Depending on your content's niche and skill level, your requirements for a video editor will vary.
PS: This research is just for beginner YouTubers, if you're a bit advanced in video editing, check this tutorial on the best video editors for advanced YouTubers.
I will discuss and review the best video editor for beginner YouTubers. I have carefully selected and tested each editor so you can have to the point and exact knowledge about it.
Let's check out the best video editors for Beginner YouTubers without further delay!
1. Filmora WonderShare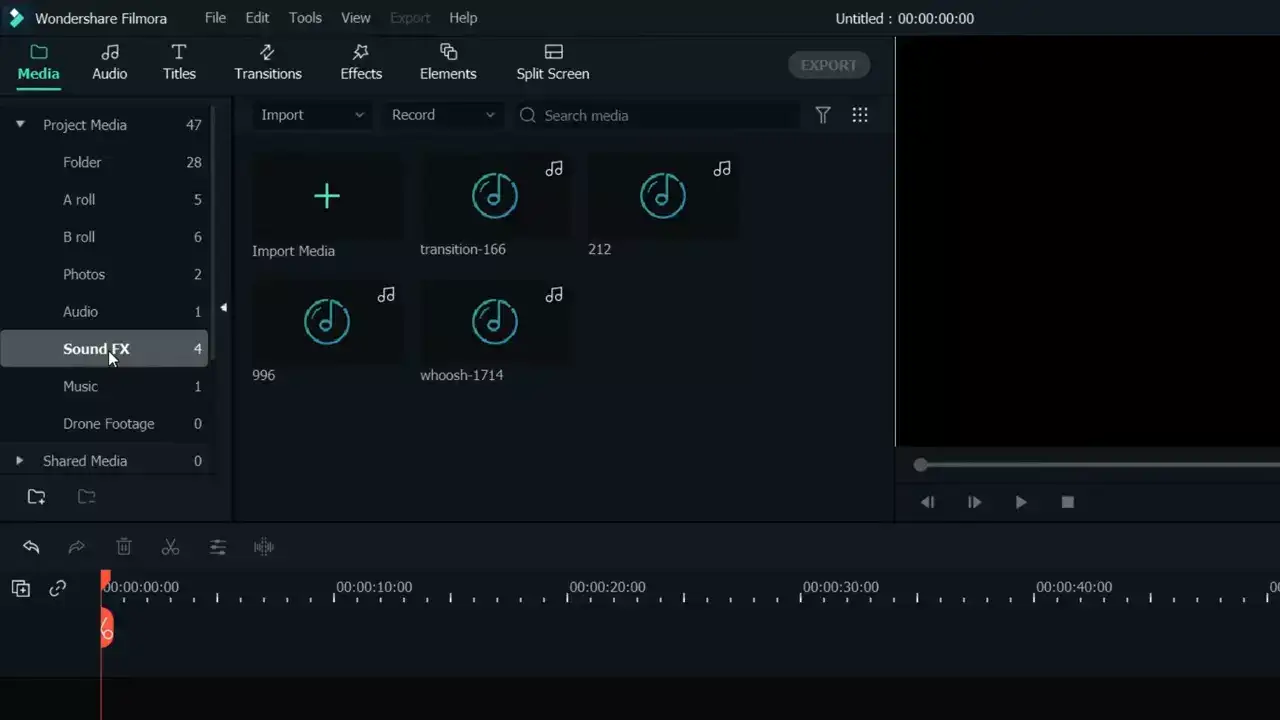 Filmora is one of the simplest and easiest-to-use video editors that beginners can edit videos for YouTube. The tool comes with organized and easy-to-access interphase that is best for hobbyists and beginners.
All the tools and effects are neatly organized on the screen, and Filmora also offers one of the largest online resource libraries to help people get started with the editor. Moreover, there is a lot of user-generated content to help beginners get started with the tool.
Also read: Best 360 Video Editing Software
Filmora is a multi-faceted editor that has a wide variety of tools that are easy to use and don't require any paid plugins to function. Filmora offers 4K editing support, GIF support, noise removal, reverse your clips, speed-up/slow-down your videos, color correction, pan & zoom, and horizontal to the vertical conversation.
Filmora also lets you import your content from other social platforms and use it to make videos for YouTube. You can fine-tune your videos through a frame-by-frame preview for precise editing.
The thing I don't like about Filmora is that it doesn't let you put 3D titles over your videos, but you will rarely need to make 3D edits as a beginner.
Beginner YouTubers will love the "Easy Mode" on Filmora as it lets you create easy, fun, and polished edits by using drag and drop features. You can also select a soundtrack from Filmora's royalty-free sound library. The built-in transition effects in Filmora are also excellent, and you will love every bit of the tool.
Related: Best Minecraft Video Editor
This is a paid tool, but you can try it out on a 7-day free trial. Another great thing about the tool is that it has a cheap lifetime subscription that you will not regret getting. Please note that you may feel limited while working with the tool once you become a Pro.
2. Shotcut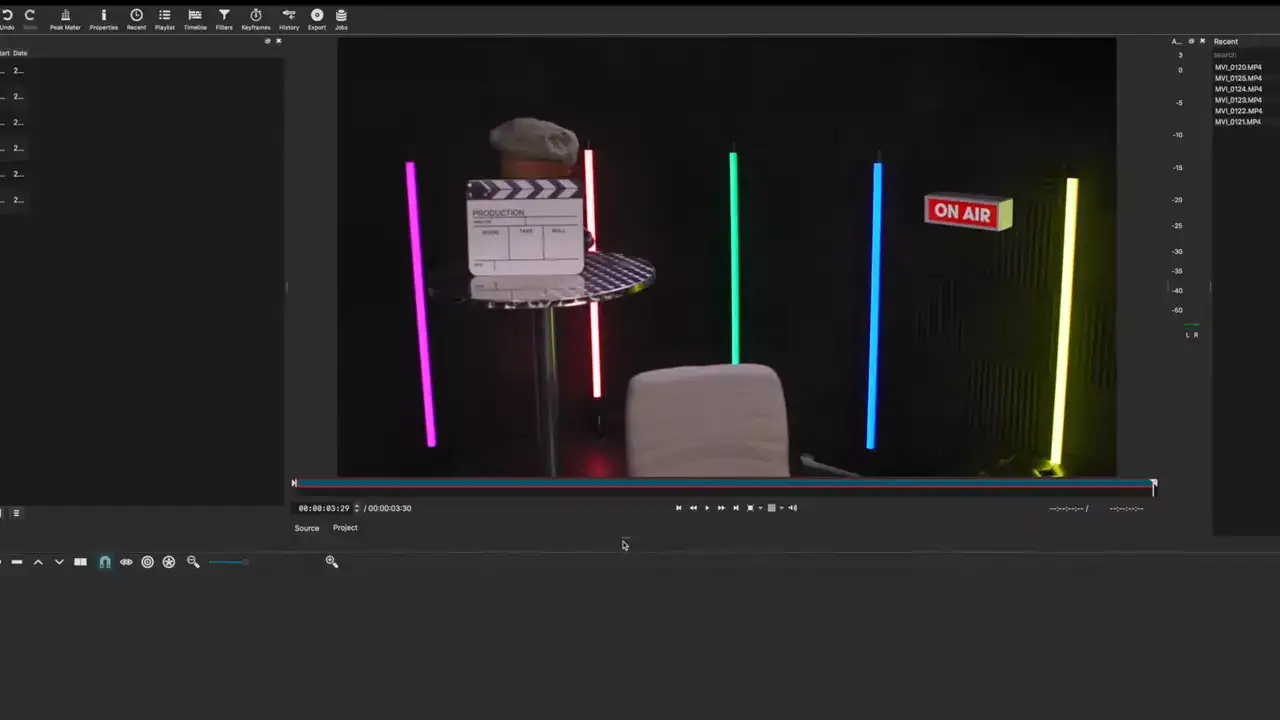 Shotcut is another excellent free video editing tool that beginners can use to make videos for YouTube. It is an open-source tool that can work across different platforms such as Windows, Mac, and Linux. Shotcut is easy to use and works on the same principle as other paid tools.
Shotcut was originally designed for Linux, and this is why you may feel its interphase to be a bit complex compared to tools designed for Windows and Mac. However, the interphase is easy; all the features are categorized, and you will find everything with a single click.
Related: Best video editors for marketing
The thing I liked most about the tool was the customizable menu. You can arrange the features at your convenience. Moreover, the drag and drop functionality makes it easier to use the tool and add effects, filters, trim and do many more edits on your videos.
Shotcut offers a wide selection of modifying options and filters and provides mobility for tasks. You can return to any stage of editing during the process. Another remarkable feature of this tool is that it lets users automate all working processes. You will just request the tool, and it will do all the work.
The biggest problem for beginners using this tool is that it doesn't let you preview your edits. This can be a big hassle and turn off for beginners as it is easier to complete a video when you can look and check the edits you just made.
Overall, it is a convenient and cool tool to own and make videos for YouTube.
3. Final Cut Pro
If you are looking for an easy-to-use high-end video editing tool for MacBook, nothing can beat Final Cut Pro. The best thing about Final Cut Pro is that it has simple interphase, but it offers all top-of-the-line features that you can expect in a complex and professional tool.
Related: Best Twitch video editors
The highlights of this tool are that it lets you edit 4K, 5K, and 360-degree video editing. You can trim your videos, add a soundtrack and transition effects, apply filters, do voiceovers, add text, and speed up and slow down your videos. It even lets you do multi-cam editing and intelligent color correction so that you can upload high-level content on your YouTube channel.
You will be amazed at how many things this tool can do. This is why not only beginners but also industry professionals use Final Cut Pro to make high-level and entertaining videos.
One important thing to consider before using this software is that it comes with a costly lifetime subscription, but it is worth it. You pay for once, and you get it for life. Moreover, you can test the software in and out in a generous 90-day free trial.
Also Read: Best MAC Video Editors
Beginners may feel a bit weird while working on its Magnetic Timeline, but you will get hold of things in a couple of weeks. The tool works flawlessly in Apple's ecosystem and integrates nicely with Photos or iTunes.
Summing it up, it is a great tool for users who can afford to pay a hefty amount of money in one go.
4. iMovie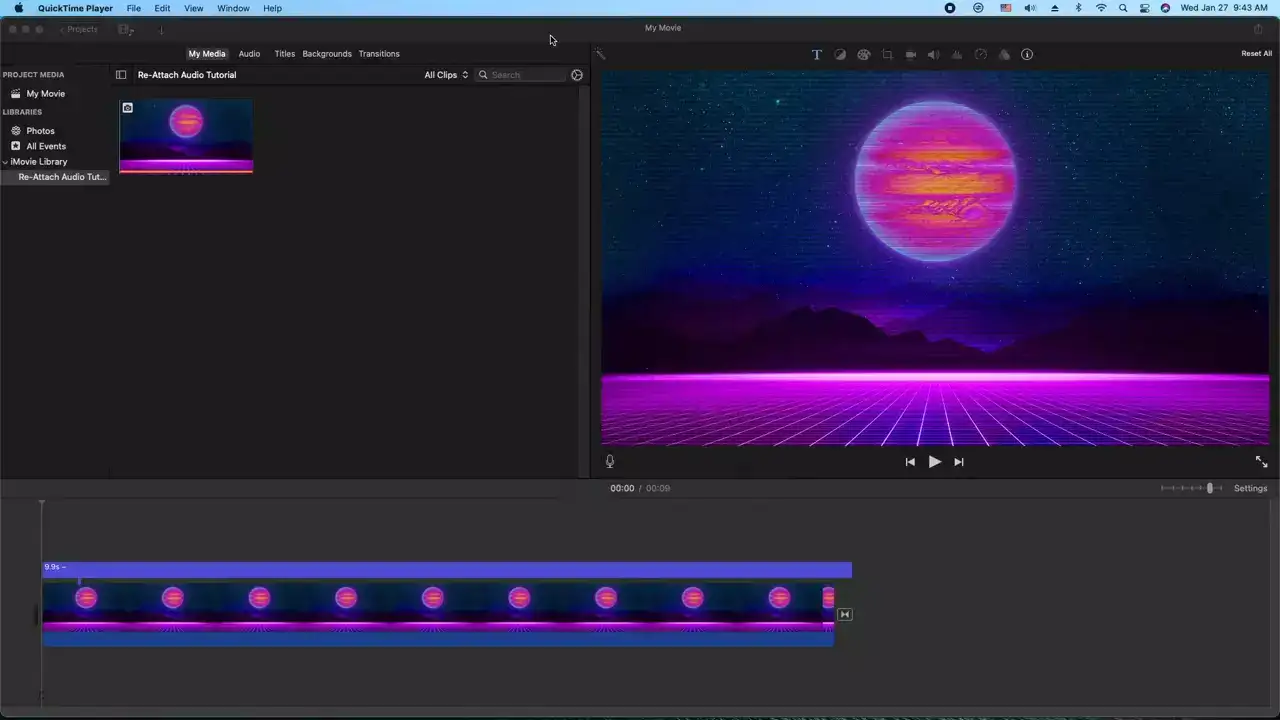 Another excellent editing tool for Apple users is iMovie. The tool is best for users who want elegance and simplicity simultaneously. The most remarkable thing about this tool is that it is free for Apple users, and you can use it on your MacBook, iPhone, and iPad.
The free version offers limited editing options and effects such as 8 themes with music, some transition effects, titles, filters, slow motion, and image in the image, split-screen, fast forward, and many other effects. However, the limited nature of the tool will soon bore you, and you will feel that your videos are not getting the desired response and are not up to the mark.
Read Also: Best Chromebook Video Editors
One remarkable feature of this tool is the Green Screen effect. This lets users place the subject in an exotic location.
The positive points about the tool are its super-simple interphase and support for working with 4K videos. Only a handful of free tools offer 4K support. iMovie has a powerful audio editing toolkit that lets you make high-quality audio edits. You can also share your videos with other Apple devices.
On the contrary, you don't get enough features for motion tracking and 360-degree video editing. On the whole, iMovie is excellent for occasional YouTubers.
5. Adobe Premiere Pro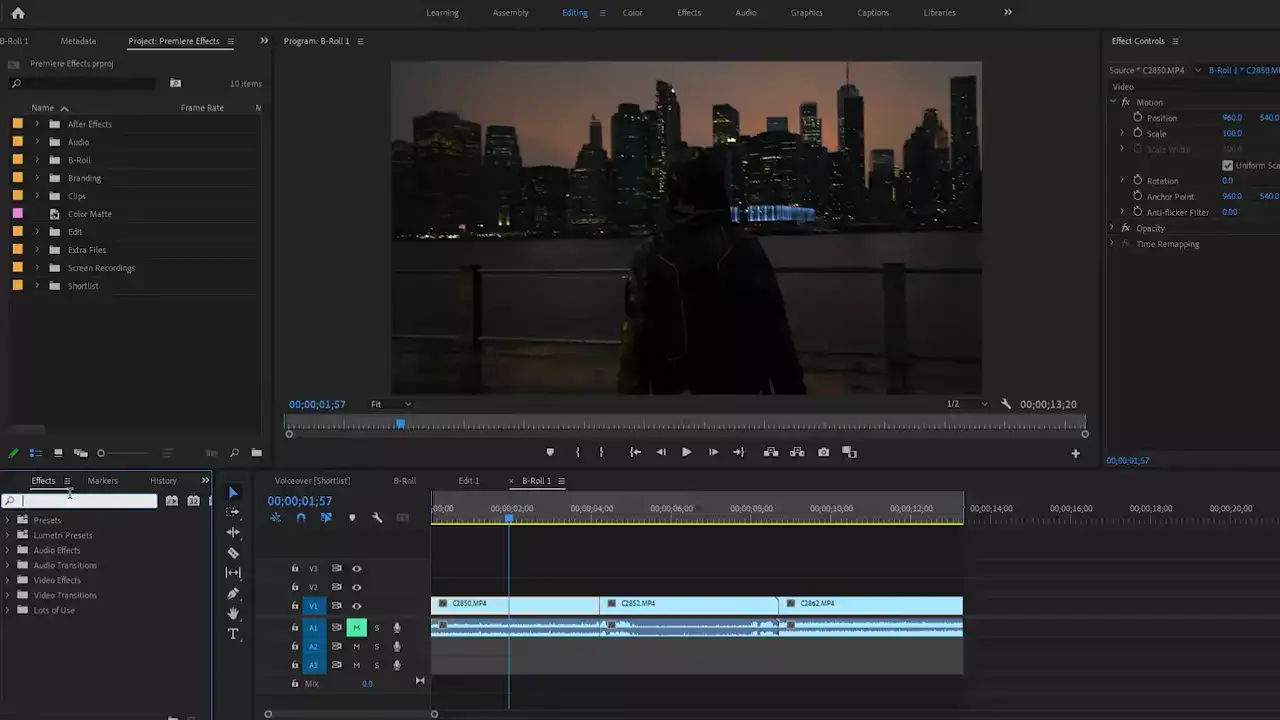 Adobe Premiere Pro is a comprehensive and all-inclusive video editing tool that YouTubers can use to make high-quality videos. The only issue beginners may feel while working with the tool is that it has a slightly complex interphase that takes some time to get used to.
There is nothing left out in this tool. It supports 4K, 8K, and VR formats. The trimming and editing tools in the editor give you 100% precision and control over your project, making it ideal for people who want to make flawless videos for their channels. The tool also includes transition effects, filters, graphics, text, tiles, and many more effects. You can do voiceovers, add subtitles, speed up your videos, add slow-motion effects, change aspect ratio, and export videos in different formats.
Read also: Best Beginner Video Editors
You will never feel limited while working with this tool, as it is regularly updated based on industry standards. This is a costly tool, but you can test it for the 7-day free trial period before buying it. Another issue with the tool is that many of its advanced features are plugin-based and require paid plugins to function properly.
6. Adobe Premiere Rush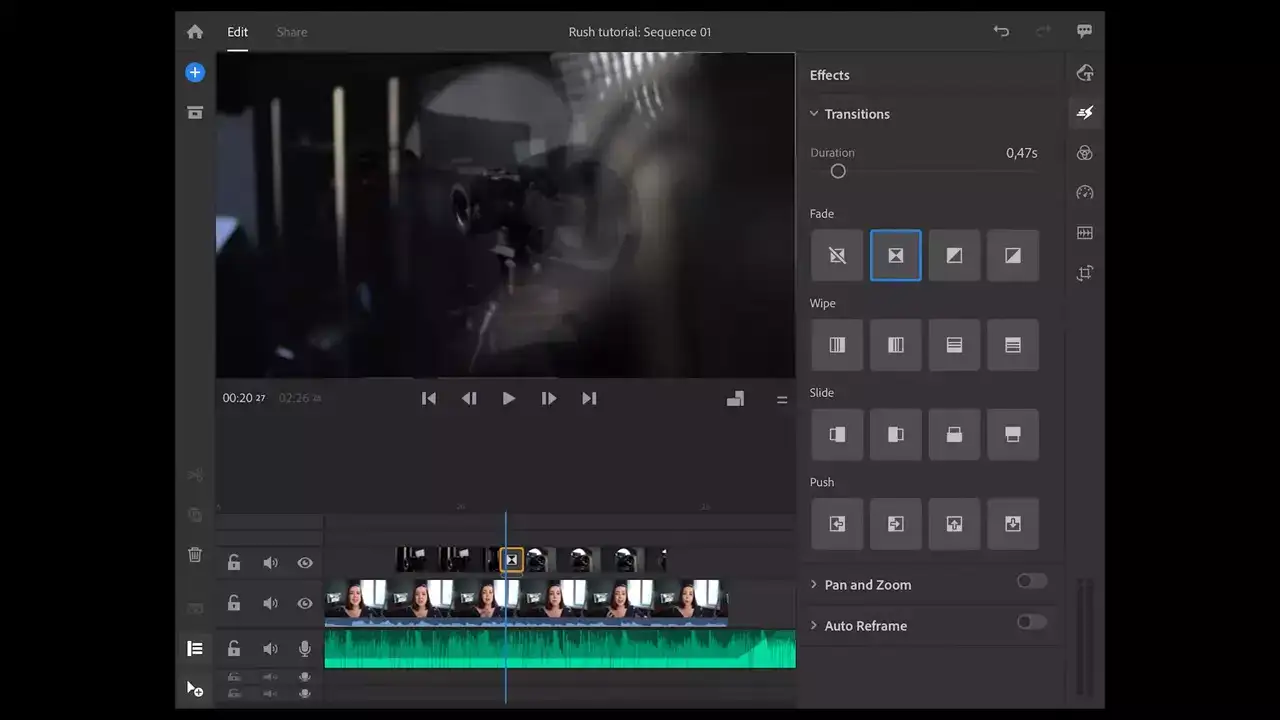 Premiere Rush is best for mobile phones and tablets for Android and iOS. Simply put, Premiere Rush is the simplified version of Premiere Pro that has been specifically designed for mobile phones and on-the-go video editing.
Beginner YouTubers who film their videos on mobile phones can hugely benefit from this application. The application lets you do color correction, resize the video, and improve or edit the video.
You can create awesome titles and add text using the pre-made templates in the application.
Related: Best Windows Video Editors
I found this application to be extremely easy and convenient to use. It didn't slow down when handling heavy projects and didn't impact my phone. This is the biggest plus compared to other mobile phone applications as they slow down your phone. I also liked the optimization tool for social media networks and the easy-to-use interphase; helpful for beginners. The application also has a useful selection of sound editing tools.
To conclude, this is a good mobile app for beginners, but professionals will not be too happy.
FAQs
What is the best video editor app for beginners?
Filmora is rated as the best video editor application for beginners. The tool offers all the features organized neatly with single-click availability. Filmora also has one of the largest online tutorial and resource libraries.
What is the easiest video editor for beginners?
Filmora and Shotcut are the easiest video editors for beginners. You can get started with them right away without any tutorials and guides.
Is Filmora good for beginner YouTubers?
Yes. Filmora is an excellent tool for beginner YouTubers. All the features are easy to access, and you will hardly need any professional guide or tutorials to get started with Filmora. Filmora also offers FilmoraGo, which is best for editing on mobile phones.
Is Final Cut Pro good for beginner YouTubers?
Final Cut Pro (previously known as Final Cut Pro) is a great video editing tool, but it is slightly complex. You may require a couple of weeks to get to know it if you are editing a video for the first time. However, its features are easy to understand and you will enjoy working with it once you get acquainted with the tool.
Is iMovie good enough for YouTube?
Yes. iMovie is a great tool for beginner YouTubers using MacBook. It is free, comes installed, has easy interphase, and does everything needed for basic editing. It has easy-to-use interphase with everything placed at one single click. The only problem with the tool is that you will feel limited after some time because it only lets you make basic-level edits.
Which is easier, iMovie or Final Cut Pro?
iMovie is easier than Final Cut Pro. For beginners, iMovie is better than Final Cut Pro. First of all, it is free, and it has everything you need for basic editing. Second, many features in Final Cut Pro are for professionals and expert editors; newbies will waste their time and money for some time before they can get hold of things.