When you have got a taste in your hands and know how to cook, making a cooking video and minting some extra bucks doesn't hurt. However, it isn't as simple as it sounds. You need a proper business setup to make top-class cooking videos, and on top of that list is a video editing app or software.
Your videos will look pale and outdated without a high-end video editing tool. So, if you are looking for a video editing app for cooking videos, you are at the right place.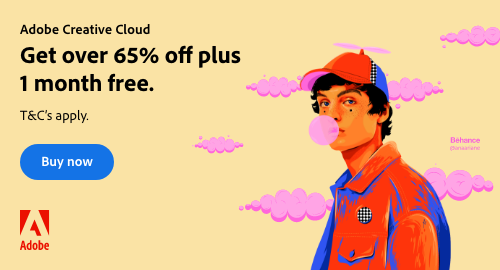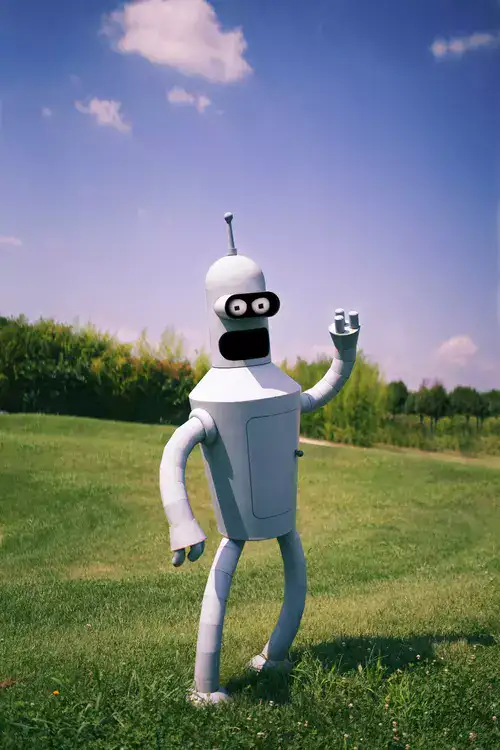 In this article, I will walk you through the best editors for cooking videos. I have included the best cooking video editors for Android, iOS, and Desktop (Windows and Mac) for your convenience. So let's delve into the best cooking video editors and make your cooking look classier.
Best Cooking Video Editing App for Android
1. FilmoraGo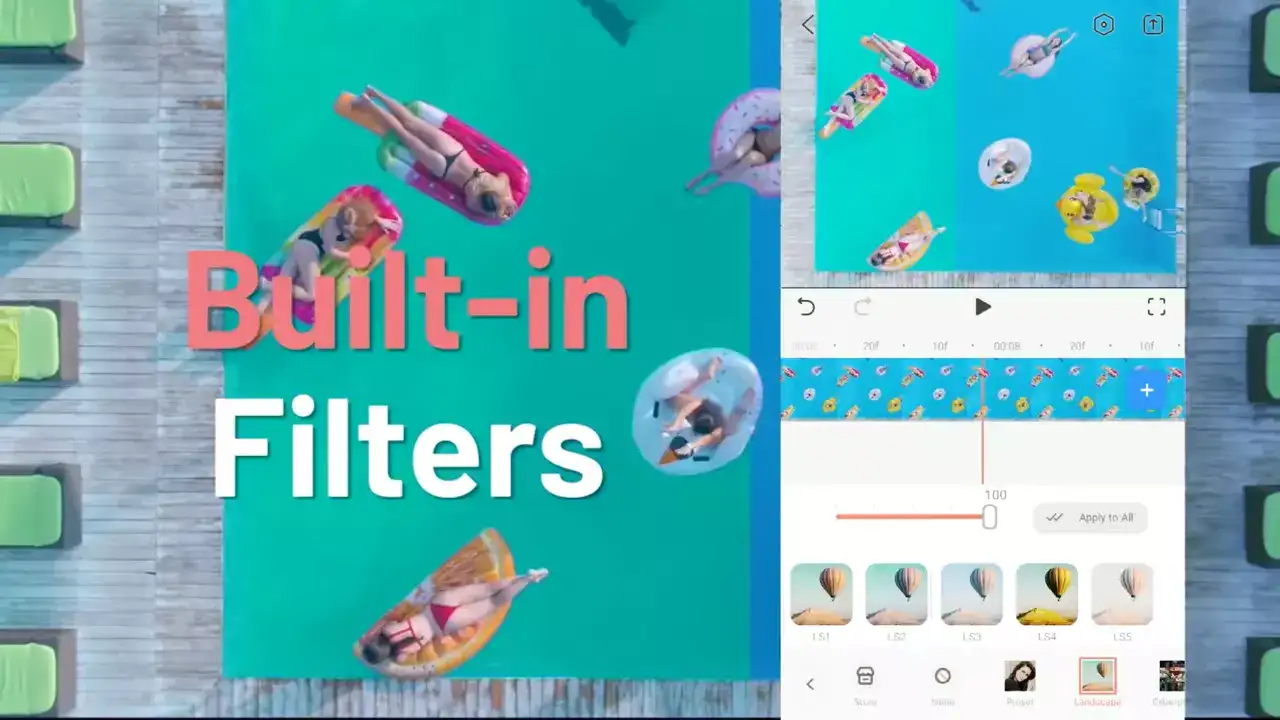 FilmoraGo is the best cooking video editing app for Android. Though it is available for iOS, it has more positive reviews from Android users. I have placed this app in the # 1 spot because of its ease of use and straightforward interphase. Users mention that this app works like a champ, and you have everything available with one tap.
Why is this app best for cooking videos? It lets you add text and titles, speed up or slow down sections of your videos, add transitions, trim and crop your videos for different platforms, and soundtrack or do a voiceover for your video clips. Moreover, you can share your videos right from the app directly to YouTube, Facebook, Instagram, and other social media platforms. You can import videos from apps like Facebook and Instagram.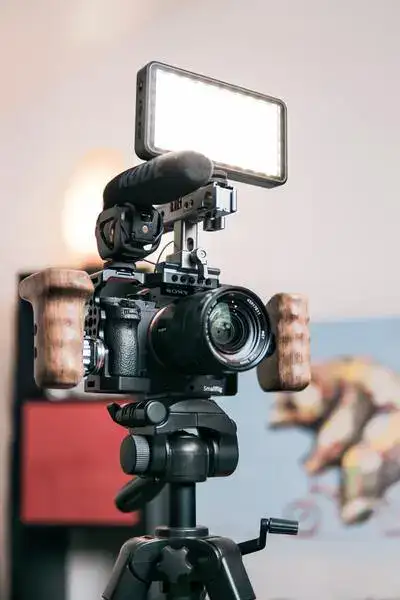 The app is free to download but comes with in-app purchases. The free version has limited features and a watermark that you can remove after buying some features.
Apart from the features listed above, you can lip-sync your videos, use a soundtrack from Filmora's huge royalty-free soundtrack, make videos in various dimensions and resize them for different apps. It also supports many audio and video formats, so you are well supported while working on this application.
However, the app has some problems as well. You may feel a bit weird working on a horizontal timeline. The app doesn't have enough features for advanced-level edits.
2. Adobe Premiere Rush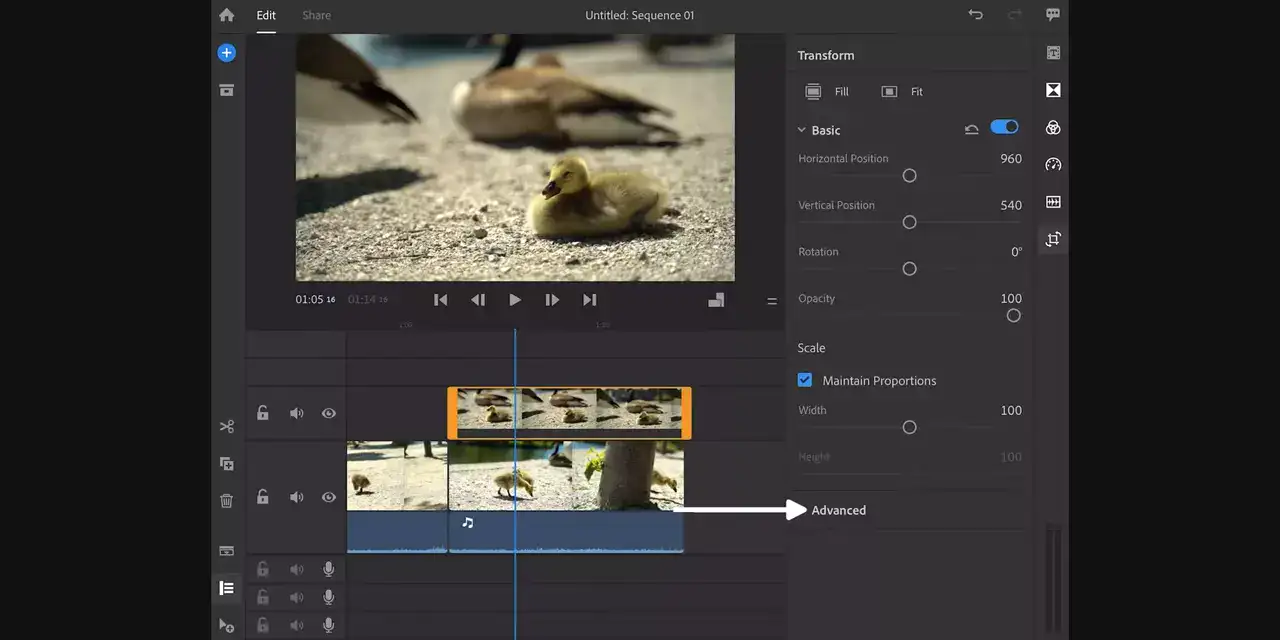 Adobe Premiere Rush is another excellent Android and iOS compatible app that you can use to make high-level and advanced edits on your cooking videos. This app has simple interphase and has been specifically designed for mobile phones.
Though the features are advanced, beginners can also try this app; all the tools you require are placed out nicely for easy editing. The app is free to download, but its premium features are locked, and they are more costly than other Android apps for cooking videos.
Related: Best Windows video editors
However, the features it offers make sure that you get a good return on your investment. You can edit 4K videos, do multi-track editing, and export videos directly to other platforms. The large icons with a drag and drop functionality make it easier to work and edit videos.
You can add titles, speed up or slow down videos, add text, format text, add music, do voiceover, add transitions, trim your videos and make them awesome and unique with several other editing tools in the application.
Premiere Rush allows you to resize videos automatically for different social media platforms and lets you export them easily to other apps. It supports almost all video and audio formats, so you can work across different applications and platforms.
Premiere Rush is a part of Adobe's cloud services; you can import or export your videos to other Adobe services you have subscribed.
3. Filmr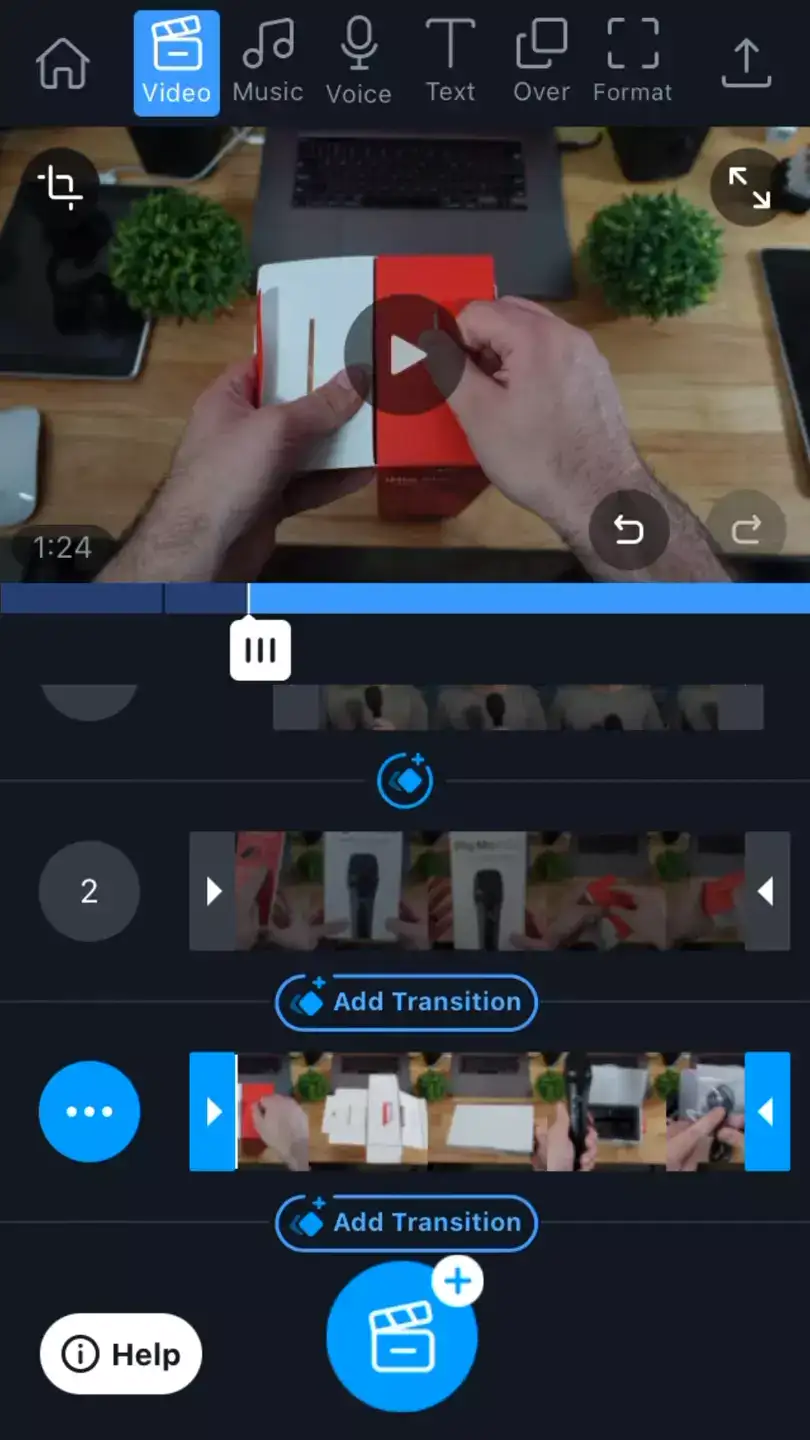 If you are looking for an application that beginners and expert video editors can use to make professional cooking videos, Filmr is an excellent option. The app boasts of simple, intuitive, and fast interphase with all features arranged nicely to help you make quick edits.
The app lets you add titles and text to your videos and then format them, which are a basic necessity for making engaging and entertaining cooking videos. You can also speed up the long cooking process or slow down some parts of the video to create interesting effects in your videos. The app also offers transitions, effects, filters, soundtrack addition, voiceover (you can't directly record it on the app), and many more features to help you make great-looking cooking videos.
Related: Best iPhone video editors
One thing I don't like about this app is that its free version comes with a watermark and the paid version is more costly than other leading apps. It may be overkill for starters who can't afford to pay subscriptions.
However, the app's unlimited and advanced features make it worth your money. You can import an unlimited number of videos and images, apply a font from its large collection of fonts and effects, and switch video sizes with just a tap of a button. It lets you work in horizontal, vertical, and square formats. Filmr has one of the largest royalty-free music collections for your videos.
One thing I liked about this app's paid version is that it is add-free. You don't have to wait for ads to end to continue working on this app. Moreover, its vertical timeline makes it super easy and fast to make edits on videos. You can also reorder videos, photos, and audio clips with a simple drag and drop functionality.
Overall, it is an excellent app with many features, but it is costly.
Best Cooking Video Editing App for iOS
1. Luma Fusion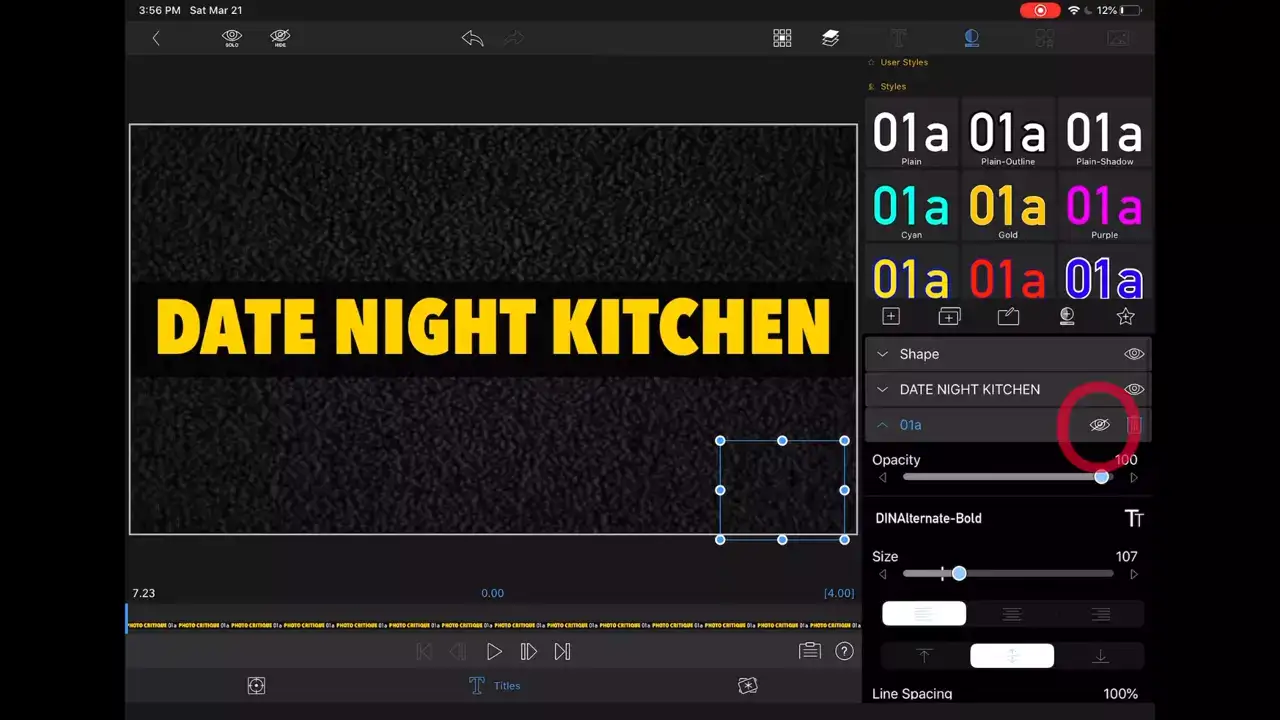 Luma Fusion is the number 1 video editing application for making and editing cooking videos. Before you consider this application, please note that it is paid and is more costly than other applications. However, it is also one of the most powerful and advanced iOS editing apps currently available.
This app is considered best for iOS devices because it has been specifically designed for iPhones and iPads. Its iPad version is more spectacular than the iPhone version because it is great for editing on large screen devices.
Related: Best beginner video editors
The features include keyframing, chroma-keys, various effects, filters, masking, and transitions. You need powerful text and title formatting features for editing cooking videos, and this app is the master of these features.
You also get 6 built-in themes for photos, videos, titles, and graphics. There are 6 themes for the soundtrack, audio narration, music, and sound effects. The app comes with insert/overwrite features, color correction, aspect ratio changing tool, and speed up or slow down effect.
Overall, this app is excellent for expert video editors. It may be too much for some beginners, but you can learn it in just a couple of weeks and start making professional cooking videos sooner than expected.
2. iMovie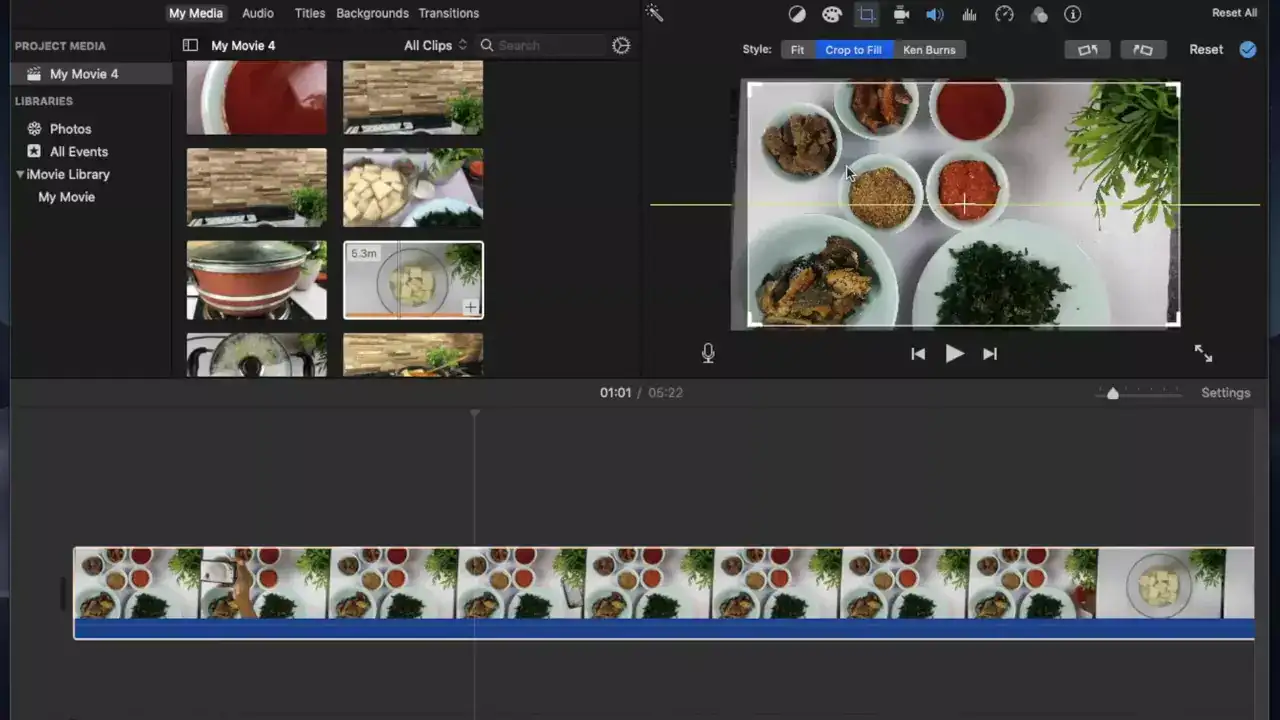 iMovie is a blessing for Apple users. The free app comes with many features that are not even present in some of the paid apps. You can do 4K and multi-track editing using this app. However, some advanced users may feel limited while working with this application.
You can use this app to trim your cooking videos, add transitions, cut your videos, add a soundtrack, add titles and texts and format them using a large collection of tools and filters.
Related: Best Chromebook video editors
The best thing about this application is it's easy to use interphase with big icons and super-fast processing speeds. iMovie offers up to 8 themes to create movies using the built-in animated styles along with a solid, gradient, or patterned background for cooking videos.
iMovie is an excellent option for making cooking reels and shorts for various social media platforms. It lets you change the aspect ratio with a single tap and then export to your chosen platform.
The app is best for iPhone 13 users as it lets you import videos in cinematic mode. Since Apple makes it, you can export/import content from iCloud and iTunes.
3. Filmmaker Pro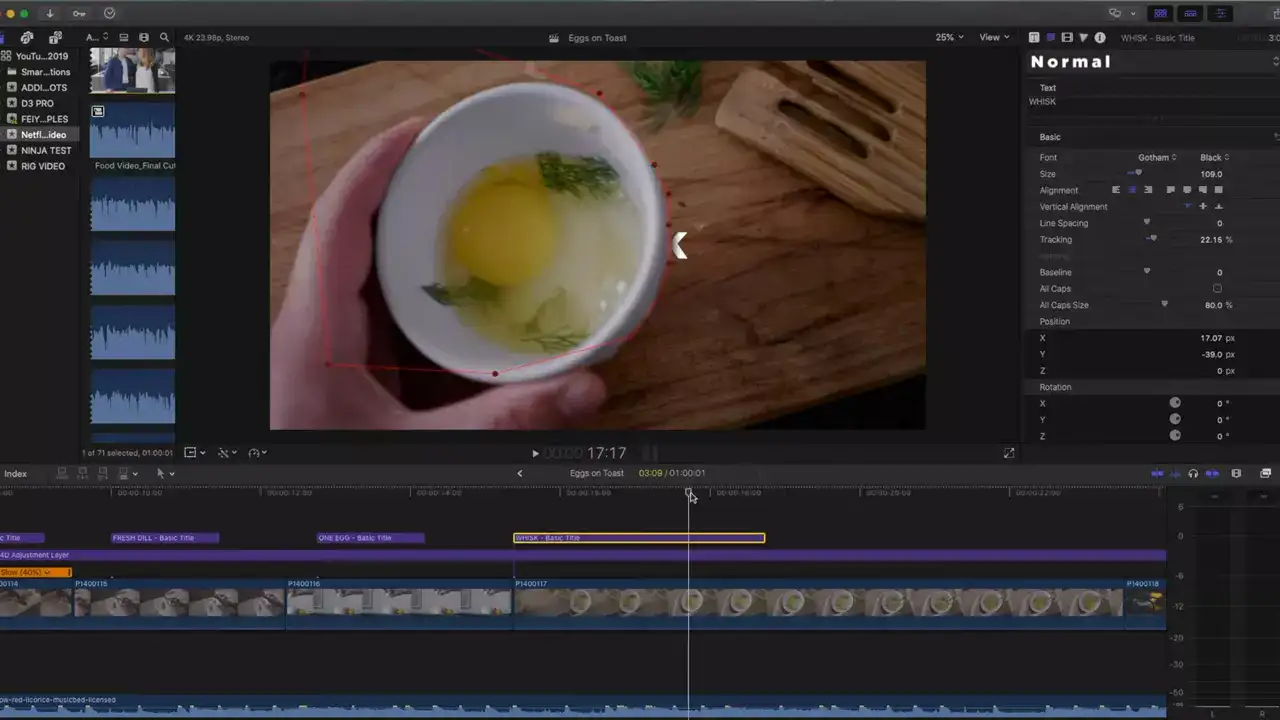 Filmmaker Pro is yet another application designed specifically for iOS devices. The app is free to download but offers in-app purchases for various effects and removing watermarks from your editing videos.
Filmmaker Pro is an excellent cooking video editor. It lets you speed up or slow down your videos, add text and titles and format them along with many other edits and features. The app comes with over 200 fonts (best for adding in-video directions on cooking videos), has 30 filters, and has 17 transition effects.
Related: Best MAC Video Editors
Another remarkable feature of this application is the audio-meter-assisted voiceover. You can edit your voice or edit the soundtrack you want to run in the background. One feature that I like in this application is the subject-oriented cropping feature. You can instruct the application to follow one subject and set a cropping frame; it will keep the object inside the cropping frame.
You can edit 4K videos, but this app doesn't offer direct exporting to YouTube or other applications. You will have to save the video locally and then export it.
Overall, this is not an app that expert-level editors will love. It is best for beginners and occasional video editors.
Best Cooking Video Editing App for Desktop (Windows and Mac)
1. Adobe Premiere Pro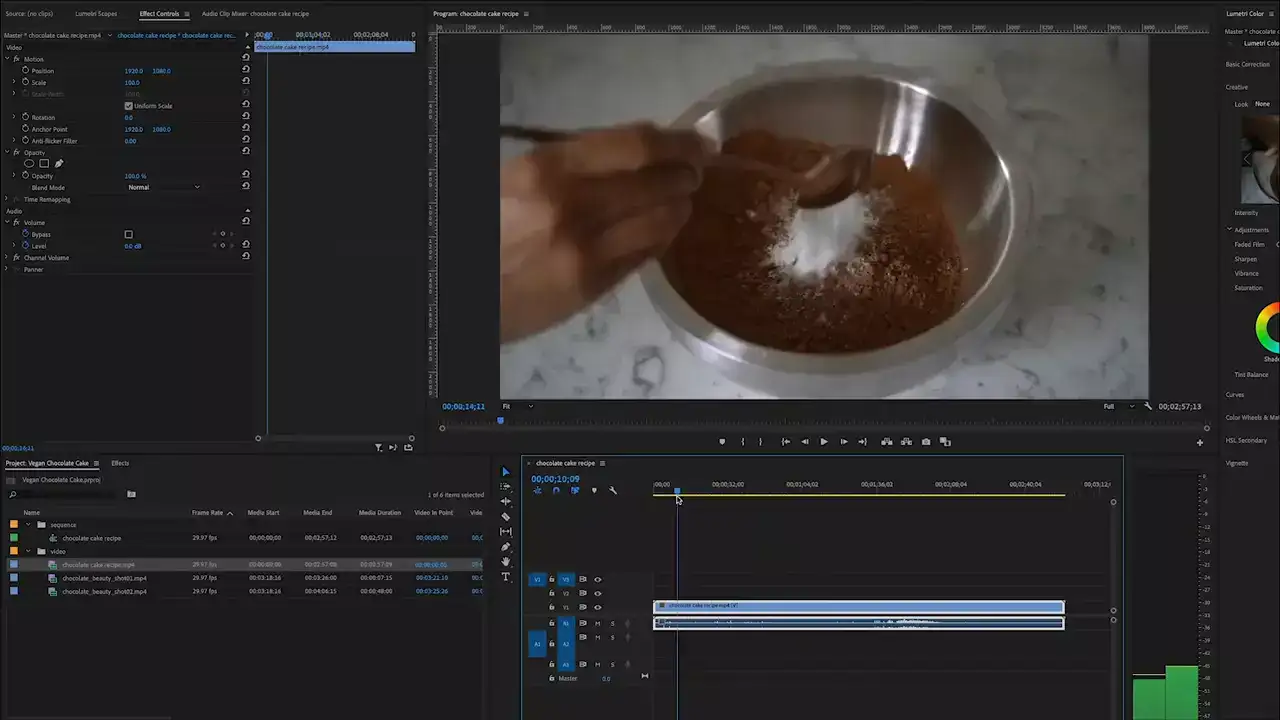 When it comes to editing your videos on your laptop or MacBook, nothing beats Adobe Premiere Pro. Adobe's editing tools are the best in the class for making advanced-level edits.
Once the video is imported on Premiere Pro's timeline, you can add effects, speed up or slow down videos, and add titles and text (format them with a wide variety of fonts and effects). You can also do multi-cam editing, 360-degree editing, motion tracking, and use AI tools to make things easy for you. You can also do 3D edits and animate your cooking videos.
Related: Best video editor for transitions
Premiere Pro is a powerful tool with hundreds of features that help you create high-quality cooking videos that will help you compete with the biggest cooking channels. Moreover, it is an industry-standard tool that comes with regular updates.
You can use Premiere Pro to create and edit videos for every platform. Though it doesn't have preset dimensions for changing the aspect ratio, it lets you add values manually to crop or resize your videos.
The editor supports 4K, 8K, and VR formats. One thing video editors frequently use while editing their videos is trimming. Adobe Premiere Pro has the biggest selection of trimming tools that offer maximum control over your edits.
Premiere Pro is an amazing option for beginners and expert editors alike. However, beginners may require some time to start working like pros on it, but don't worry; there are a lot of guides available to help you out.
2. Filmora WonderShare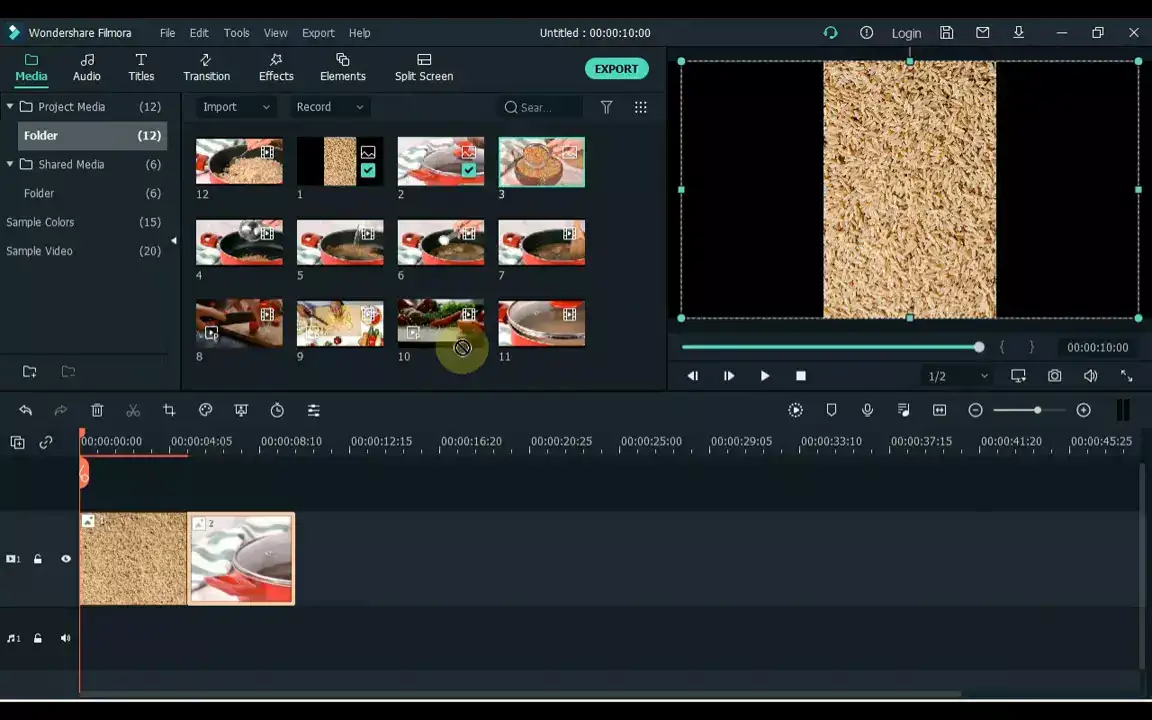 Filmora WonderShare is an excellent tool that you can use to make professional edits on Windows and Mac. Filmora lets you edit 4K videos, add transitions, effects, and filters, trim your videos, add and edit soundtrack, or do voiceover for your cooking videos.
The tool is best for beginners and occasional users because it comes with an easy-to-use and simple interphase. You get a large number of effects and filters, texts and titles that you can use to make your cooking videos interesting or engaging.
Related: Best YouTube video editors
One excellent feature in Filmora is the preset option for making videos for other platforms. You can pick the dimensions for various platforms like YouTube, Facebook, and Instagram or manually add your required dimensions.
Filmora comes with a large royalty-free soundtrack collection that helps you make your cooking videos unique and different from other uploaders.
Overall, Filmora is an excellent choice for beginners and people running on a tight budget. Its lifetime subscription is way cheaper than other tools, and the best thing about it is that all the updates are free in it.
3. CyberLink PowerDirector 365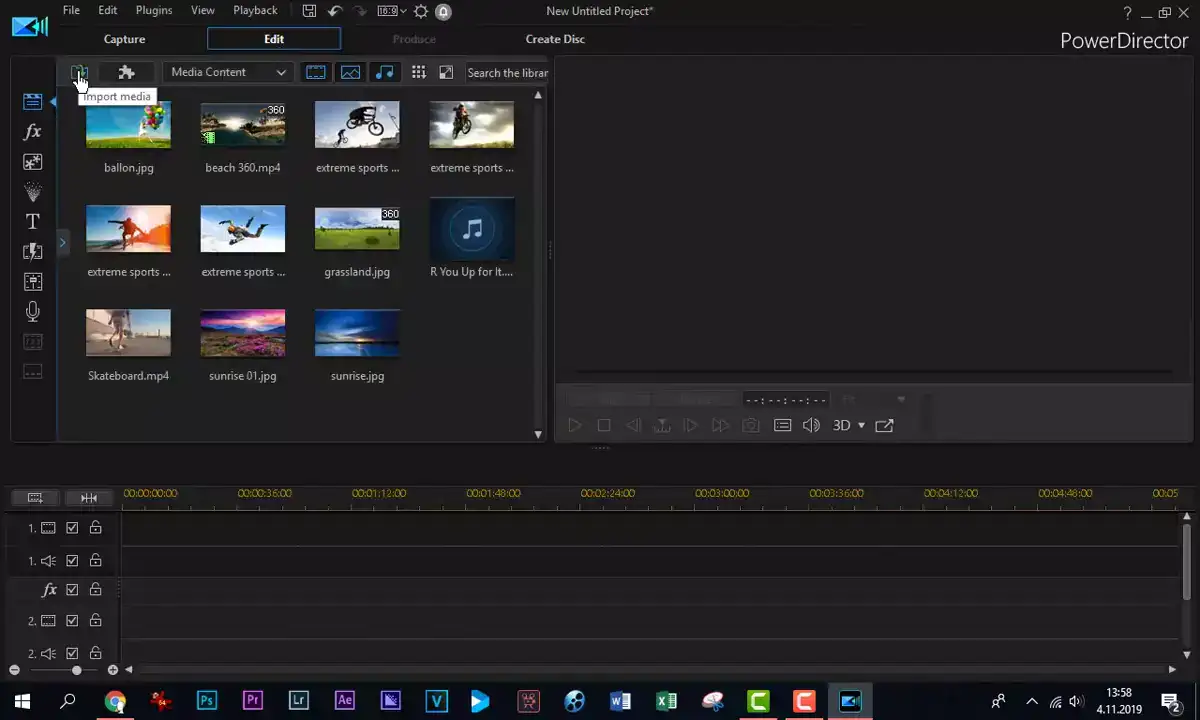 CyberLink PowerDirector is yet another amazing and powerful video editing tool that you can use to make high-level and professional edits on your cooking videos. The best thing about this tool is that it caters to all users.
The highlighted features in this tool are multi-cam editing, 360-degree video editing, motion tracking, and AI tools to make editing easy and hassle-free for you. One remarkable feature of this tool is its 100-track timeline. You can edit up to 100 videos on this tool simultaneously.
The tool supports all the features you will need to edit cooking videos. You can trim your videos, change aspect ratio, add text and titles, do motion tracking, and add voiceover or soundtrack to your videos.
Related: Best Android Video Editors
The latest AI features in the tool make editing super easy. The three AI features introduced in the last update, AI Audio Denoise, AI Video Denoise, and AI DeReverb; help you do motion tracking and remove noise and grain from your videos.
Overall, this is an amazing tool if you want to find something not as advanced as Premiere Pro and not as basic as Filmora. It is the best mid-weight tool for professionals and beginners alike. Moreover, it is not as costly as Premiere Pro but has almost 90% of its features.
FAQs
How to make a cooking video with a smartphone?
Making cooking videos with your smartphone is a technical yet easy task. You will need a phone with a good camera and some shooting skills. A phone with a 1080p camera will do great for cooking videos if videos are shot in ample lighting. You will also need a tripod with a swing arm for holding your mobile phone. Once the video is shot, you will have to edit it on a video editing app to enter texts and titles, apply filters and effects, or speed up/slow down your videos.
How can I make my cooking video attractive?
You can make your cooking videos attractive by adding effects and filters using a video editing tool. You must add details for every step with texts, use beautiful cooking utensils and then upload the video in the right size on each platform.
How do you make videos like Tasty?
You can make cooking videos like Tasty with the help of a video editor. Tasty shoots videos just like you, but the editing makes their videos stand out from the rest. If you have editing skills and the right video editor, you can even surpass Tasty.
How to make cooking videos for YouTube?
You can make cooking videos for YouTube with the help of a video editor.